TEACH THE GAME 6th and 7th Grade Girls Invitationals – February 1, 8, 15, 22 at Oak Ridge Military Academy – $75.00 for a 3 game guarantee / Sponsored by the Winston-Salem Stealers
Our Teach The Game Invitationals, played at Oak Ridge Military Academy (2317 Oak Ridge Rd, Oak Ridge, NC 27310) will be for 6th and 7th grade girls teams.  There will be four dates: February 15 and 22nd.  Each day, the invitationals will begin at 9:00 am and end at (apx.) 6:00 pm (if not earlier).  Space is limited for each weekend.
February 15:
.
February 22:
.
Registration is below:
---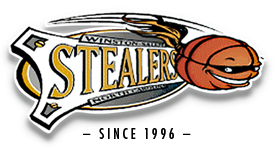 Our organization will host a 4th-8th grade girls invitational on Saturday, February 29th and Saturday, March 28th at Forsyth Country Day School located at 5501 Shallowford Rd, Lewisville, NC 27023.
The registration fee is $115.00 / team or $100.00 for teams from the same program / organization.
Registrations:
4th Grade:
5th Grade:
6th Grade
Winston-Salem Stealers
7th Grade:
8th Grade:
DII / DIII / NAIA / JUCO
We will also host our annual DII / DIII / NAIA / JUCO College Coaches Showcase on Saturday, May 9th also at Forsyth Country Day School.  Registration fee is $225.00  The showcase is for girls teams grades 8th-12th. Twenty spots for this event, and nine spots are available.
The Village Inn Hotel & Event Center in Clemmons is offering a Stealers rate of $94 + tax, which includes a full hot breakfast in their Crosby Restaurant.  All rooms are equipped with refrigerators/microwaves and complimentary Wi-Fi and parking. Call and mention the Stealers rate – 855.409.0767
Registrations:
Winston-Salem Stealers "Grant"
Winston-Salem Stealers "Rizoti"
Winston-Salem Stealers "Role"
Winston-Salem Stealers "Eggers"
Winston-Salem Stealers "Robinson"
James River Blaze 11th Grade
James River Blaze 10th Grade
2024 Greensboro Lady Gaters
2024 Greensboro Lady Gaters Orange
Team Loaded NC – Triad – 11th
Winston-Salem Stealers "Charles"