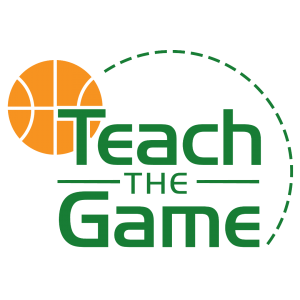 2021 Teach The Game Program
The 2021 Teach The Game Program begins in January.
2021 Registration opens on Sunday, November 1st.
Those who registered for the ENTIRE 2020 season or for a seasonal team can re-register below at no additional cost. Their 2020 fee will rollover to 2021 due to COVID-19 cancelling most all of the season.
There are differences between Teach The Game and The Winston-Salem Stealers.  Here are the differences:
Teach The Game is more of a developmental program for 8th grade and below.
Teach The Game offers tournament play for 12th grade and below participants, but the tournaments are not college exposure events.
Teach The Game allows our 9th-12th graders the opportunity to have additional practice and play on top of their Winston-Salem Stealers teams (if they choose to do both).
Teach The Game offers skills, camps and academy team year-round.
Some TTG participants do not want or need the travel / exposure teams that the Winston-Salem Stealers program offers, including Stealers For Life.  Instead, they would like a program based solely on skill development and camps with a few tournaments (locally and regionally) thrown in.
TTG offers those participants an annual membership where they will receive:
Two individual skills / month (option for more skills is available).
Seasonal academy teams (spring, summer and fall).
Basketball camps (winter and summer).
Summer group skills.
Costs:
The cost to participate in the TTG seasonal program is: $500.00 / year or $45.00 / month.
Seasonal is $125.00 for three months (Jan-Mar, Apr-June, July-Sept, Oct-Dec).
Registration is rolling.
Season Definitions:
Winter: January-March
Spring: April-June
Summer: July-September
Fall: October-December
Re-Registering From The 2020 Season:
Just fill out the registration form below, use the "Payment 0" and then hit "submit".
Coach Brian Robinson (Coach R) directs and coaches the Teach The Game Program.
Practice Schedule (begins in January 2021):
4th-5th Grades:
6th-8th Grades:
Emmalyne Parnitzke (6th)
Brooke White (6th)
High Schools will start practice in March (unless there is a disruption in the NCHSAA high school season due to COVID-19).
Tournament Schedule:
TBA
Teach The Game will offer teams at the following grade groups:
4th
5th
6th
7th
8th
9th/10th
11th/12th
2021 Registrations:
4th: Caroline Davis (winter)
5th:
6th:
7th:
8th:
Katie Foister
Grace Galyon (Spring)
Lauren Shen (Summer)
Taylor Shen (Summer)
9th-10th:
Makeva Hines
Emma Pendleton (Summer)
Alex Shen (Summer)
11th-12th:
Natalie Axtell
Brianna Shillito