---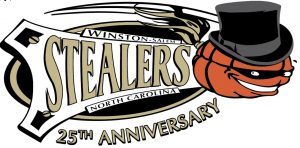 SINCE 1996
---
2020-21 Tournament Central
All tournaments we host are $125.00.
COVID-19 PROTOCOLS: The Winston-Salem Stealers and Teach The Game will try and provide as safe as an environment as possible for the tournaments and events we host.  We will screen before each game, clear the gym after each game and keep the facility as clean as possible throughout the day.  We ask that any player, coach or spectator that isn't feeling well to stay away from the facility as a precaution.  ***NEW*** FACE MASKS need to be worn by everyone at The Maddawg Center at all time (includes players playing and coaches). Only the spectators of the teams playing are allowed in the facility. Please follow these procedures to make our events as safe and fun as possible.
Gate fee is: $10.00 for the day. Kids 5-and-under are free.
3rd, 4th, 5th and 6th grade games are two, twelve minute halves with a one minute halftime.  
8th grade games are two, 14 minute halves with a one minute halftime.
Home team is listed first and will wear the light-colored jerseys.
Home team will keep the official scorebook at the table.
Home site is:
The Maddawg Center located at 900 East Mountain Street / Building E / Kernersville, NC 27284
December 19th Invitational (4th-8th Grade Girls) – EVENT IS FULL; NO MORE REGISTRATIONS.
January 2nd Invitational (4th-8th Grade Girls):
January 9th Invitational (4th-8th Grade Girls):
January 30th Invitational (3rd/4th Girls):
Lady Attack 3rd
Lady Attack 3rd/4th
Lady Attack 3rd/4th
Winston-Salem Stealers 3rd/4th Black
Winston-Salem Stealers 3rd/4th Gold
February 13th Invitational (4th-8th Grade Girls):
February 27th Invitational (4th-8th Grade Girls):
March 13th Invitational (4th-8th Grade Girls):
March 20th Invitational (8th-12th Grade Girls):
April 10th Invitational (4th-8th Grade Girls):
April 24th Invitational (4th-8th Grade Girls):
May 2nd Invitational (4th-8th Grade Girls):
May 22nd Invitational (8th-12th Grade Girls):
2020-21 Tournaments We Host