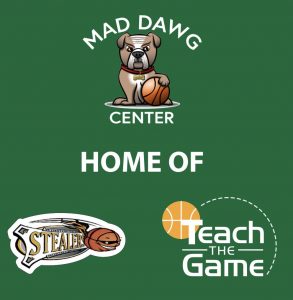 ---
The August 3 on 3 Program is for 4th-12th graders. The league is broken down into two levels: 4th-6th and 7th-12th. The 3 on 3 program will run on the following dates:
The cost of the 3 on 3 league is free for current Winston-Salem Stealers and Teach The Game members. There will be a $5.00 / day charge at the gate to cover the cost of the game officials / referees. Your Maddaawg Center and / or summer league pass is good for the 3 on 3 league. If you would like to purchase a 3 on 3 ONLY gate entry pass, that cost is $15.00.
Each participant will receive a T-Shirt for the season.
Non-program members can signup for $20.00.
Dates to play:
August 1
August 3
August 8
August 10