REBOUND TEACH THE GAME and WINSTON-SALEM STEALERS
Teach The Game Facility #1 (opened on June 1st) – located at 900 East Mountain Street / Kernersville, NC 27284.
Sometimes the address does not show up on some GPS or navigation systems. The facility is adjacent to / same property as Forsyth Tech in Kernersville.
The facility has five basketball goals.
We will follow along with whatever phase guidelines are in place from the Governor for team practices.
There will be signs for the entrance and exit and inside the facility (posted below as well).
Cleaning of the Facility:
A cleaning company was hired on Wednesday, May 27th and has cleaned twice a week since that date.
CINTAS will also be used to help stock up on necessary supplies.
Feel free to bring additional hand sanitizer if you would like.
Practice Information: PRACTICES ARE STRICTLY VOLUNTARY BY PERMISSION OF THE PARENT OF THE PARTICIPANT. 
NO HIGH FIVES, NO FIST BUMPS ALLOWED.
PLEASE BRING YOUR OWN WATER BOTTLE.
FEEL FREE TO BRING YOUR OWN HAND SANITIZER.
BEGINNING AUGUST 17th: practice times and days :
Davis: Tuesdays and Wednesdays 7:30-9:00  
Eggers: ____________ and Fridays 6:00-7:30 (starts the week of August 24th)
Grant: Tuesdays and Thursdays 5:00-6:15
Rizoti: Tuesdays and Thursdays 6:15-7:30
(Barbara) Robinson: Mondays and Thursdays 7:30-9:00
Rhew-Thomas: Tuesdays and Thursdays 4:00-5:15
Role: Mondays and Wednesdays 6:00-7:30 (NOTE – STARTS ON MONDAY, JUNE 8TH)
Teach The Game High School REGIONAL and LOCAL GREEN and ORANGE teams now move to Sundays beginning September 13th.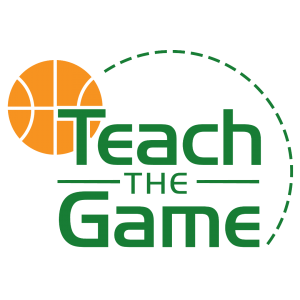 Teach The Game HS REGIONAL – SUNDAYS (see above)
Natalie Axtell
Katie Deal
Ashley Deal
Grace Harriman
Abby Hoyle
Lettie Michael
Hannah Parker
Emma Pendleton
Elaine Smith
Kara Stancil
Teach The Game HS LOCAL – SUNDAYS (see above)
Isabella Albany 

Emily Brewer

Parker Childress

Faith Epperson

Grace Galyon

Makeva Hines

Nina Holton

Sofia Pardino

Caroline Lennon 

Brianna Shillito

Marissa Vernon

Sadie Quinn Wall
Teach The Game GREEN – SUNDAYS (see above)
Eliza Fowler
Amelia Hoover
Ava Lipscomb
Katherine Lockamy
Megan Myers
Sanaa Puryear
Claire Sullivan
Shannon Sullivan
Brooke Swigert
Teach The Game ORANGE – SUNDAYS (see above)
Reese Chamra
Caroline Davis
Cecilia Drabik
Katie Fiedler
Katie Foister
Makaylah Hines
Armani Hyde
Ella Jones
London Mann
Addison Moran
Annabelle Pirkl
Aubrey Prevette
Hailey Ray
Jaina Turner
Teach The Game Fall Season (September and October for 7th grade-and-below):
Reece Chamra
Caroline Davis
Cecilia Drabik
Ella Jones
Ava Lipscomb
London Mann
Sanaa Puryear
TTG 3rd-4th, 5th-6th and 7th-8th Grade 2020 Academy Team
TTG High School Academy Team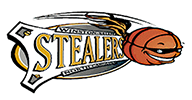 Potential remaining schedule (posted 9/14/20):
September 25-27: DII / DIII in Winston-Salem
October 10th: TBA
October 17th; Winston-Salem
November 7th: TBA
November 21st: TBA
Emily Rhew LOCAL 7th Grade Team (emily.rhew0824@gmail.com) – Team Parent: cm_corbin@yahoo.com
Avery Corbin
Katie Dennen
Kaylee Fox
Grace Galyon
Addison Goins
Madeline Levy
Campbell McClain
Anne Overman
Lauren Shen
Taylor Shen
Emma Staples
Olivia Stone
Merritt Rizoti NATIONAL 11th Grade Team (mrizoti@gmail.com) – Team Parent: Susan Smith at smithfullhouse@yahoo.com
Alexis Ball
Amanda Finch
Britney Gammons
Alana Gary
Gillian Hinkle
Abby Hoyle – Will return in the summer of 2020 to the court.
Cadence Lawson
Francesca Moya
Lily Pereira
Katelyn Rackard
Elaine Smith
Kara Stancil
Rebecca Role LOCAL 9th/10th Grade Team (rrole@triad.rr.com) – Team Parent: Robin Speaks at melspann@yahoo.com
Kelsea Absher
Autumn Blankenship
Sasha Burey
Faith Epperson
Jackie Futrell
Makeva Hines
Isabella Hutchens
Camryn Long
Kate McCraw
Kynaysia Rhynehardt
Gabi Role
Ella Speaks
Marissa Vernon
T.J. Eggers NATIONAL 8th Grade Team (eggerstj@gmail.com) – Team Parent: Marty Bell at martybell96@gmail.com
Isabella Albany
Annalee Bell
Addison Boyers
Kassidy Bullins
Trista Charles
Ashley Deal
Marlena Hall
Caroline Lennon
Peyton Mastin
Emily Smith
Quinn Wall
Calvin Davis LOCAL 11th Grade Team (cdavis412@rams.wssu.edu) – Team Parent: Erin Segers at eringsegers@gmail.com
Murphy Andrews
Emily Brewer
Makenna Dwiggins
Kayleigh Fiedler
Madalynn McKinney
Rebekah Minton
McKenzie Richards
Maisy Roach
Elissa Segers
Alex Shen
Madison Spruill
Trish Grant NATIONAL 9th Grade Team (tgrant1@triad.rr.com) – Team Parent: Mike Harriman at mike@aeoluscorp.com
Charley Chappell
Tate Chappell
Parker Childress
Katie Deal
Trinity Hairston
Grace Harriman
Adelaide Jernigan
Elliott Jessup
Emma Pendleton
Avery Ray
Ansleigh Sherrill
Barbara Robinson NATIONAL 10/11th Grade Team (robinson.barbara770@gmail.com) – Team Parent: Heather Forrest at heatherleigh@windstream.net
Natalie Axtell
Kailey Bullins
Karissa Bullins
Emory Forrest
Mary Grace Lipscomb
Makayla McDonald – Injured
Lettie Michael
Sofia Pardino
Sheila Robinson
Isabella Ross
Brianna Shillito