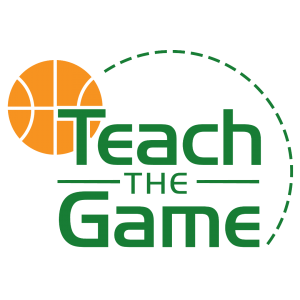 Our academy tournament team returns in April of 2020.  There will be one (maybe two) teams at the 5th/6th and 7th/8th grade level.  There is also a high school grade level team. The team(s) will be coached by Brian Robinson. Laurie Mulqueeny (and others) will help coach during the season (in case both teams play at the same time). Right now, there will be a limit of ten players for each season, however, if the demand is there, a separate 5th, 6th, 7th and 8th grade team will be fielded.
Please understand that Coach R does work for USA Basketball (LINK HERE) so from time to time he is asked to run or speak at a national camp or clinic which may cause the academy schedule to change.
There will be three separate seasons with three separate registrations (with a discount if you register for all three at once and another discount for registering for two seasons).  There will be an April – May season, a June – July season and a August – September season.
The team will play in three tournaments each season and practices will be held on Fridays (with maybe a weekend here or there) so as not to conflict with travel team scheduling. Tournaments will be scheduled around the travel team season.  The practice schedule and tournament schedule will be posted here soon.
Practice schedule:
Fridays beginning in late March
Tournament schedule:
April 4: Roanoke, Virginia
May 2: Virginia Beach or Richmond, VA
June 6: Charlotte, NC
July TBA
August 1-2: TBA
September 19-20: TBA
The cost to play PER SEASON is $150.00.  If you register for two seasons, the cost will be $285.00.  If you register for all three seasons, the cost will be $400.00.  If you are interested in bundling the seasonal tournament program with individual and group skills and basketball camps, please visit the "TTG Seasonal Programs" page here: LINK
There will be a limit of ten players per team.  This is a Teach The Game program (not a Stealers program game so this will NOT fall under Stealers For Life).
SPRING 5th-6h and 7th-8th Grade Registrations (7 spots open for 5th-6th grade; 1 spot open for 7th-8th grade):
Ashley Deal (8th Grade)
Gracie Epperson (8th Grade)
Nevaeh Fears (8th Grade)
Eliza Fowler (6th Grade)
Caroline Lennon (8th Grade)
Lauren Shen (7th Grade)
Taylor Shen (7th Grade)
Marissa Vernon (8th Grade)
Quinn Wall (8th Grade)
Kimberly Whitaker (7th Grade)
SUMMER 5th-6th and 7th-8th Grade Registrations (7 spots open for 5th-6th grade; 5 spots open for 7th-8th grade):
Ashley Deal (8th Grade)
Nevaeh Fears (8th Grade)
Eliza Fowler (6th Grade)
Kimberly Whitaker (7th Grade)
FALL 5th-6th and 7th-8th Grade Registrations (8 spots open for 5th-6th grade; 6 spots open for 7th-8th grade):
Ashley Deal (8th Grade)
Kimberly Whitaker (7th Grade)