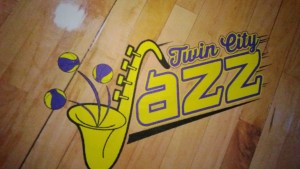 2023 Twin City Jazz Boys Spring Season 5th and 9th Grade Team
The Twin City Jazz boys 5th grade team registration for the spring season is now open.
Dennis Finnegan and David Foppe will coach the team.
The team will practice from 4:00-5:15 on Thursday and Fridays.
Cost for the season is $185.00.
Twelve players is the limit. No tryouts, just taking the first twelve to register and pay.
Registrations:
Aiden Bowman
Joseph Castelda
Brady Dixon
Franco Flores
Phillip Foppe
John Patrick Hammond
Walker Knick
JP Martin
Josiah McKinney
---
The 9th Grade Team registration is now open.
Practices are tentatively set on Fridays from 6:00-7:30 and Sundays, time TBA.
Practices will begin in late February / early March.
Cost is $185.00.
Use the registration form below.
Registrations:
Baylin Clodfelter
Jake Fisher
Hudson Hawtree
Tyler McKinney
Maxx Perrino
Aaron Roberson
Saxton Sink
Dawson Smith
Joshua West
2023 Twin City Jazz 5th and 9th Grade Teams Spring Season