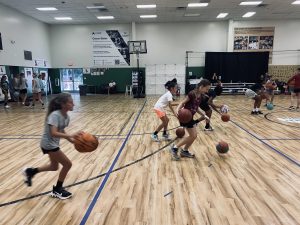 April 10, 2023 Easter Monday Basketball Camp – 1st-8th Grade Girls
Coach Robinson will hold an Easter Monday Basketball Camp on April 10, 2023 at The Maddawg Center (900 East Mountain Street, Building E, Kernersville, NC 27284).
Camp runs for 10:00-12:00.
Stealers For Life Participants can attend for free.
Cost is $30.00 for non-Stealers For Life Participants, but $25.00 for the first twenty-five (25) to register.
Registration form is below:
Registrations:
Gabrielle Cirone
Amelia Dorville
Cecilia Drabik
Collins Helton
Nora Kotelnicki
Lennon Marston
Emme Maine
Brylea McKinney
Caroline Moore
Alexis Olive
Makenzie Olive
Raegan Olive
Penley Pless
Kate Poirier
Macie Poirier
Charli Robinson
Lizzie Whicker
Akiela Young
Easter Monday, April 10, 2023 Basketball Camp.