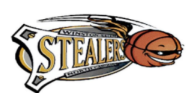 These are pages from our old website which we closed in 2015. Many of the thoughts way back when still ring true to this day. These are the philosophies that Coach R built the foundation of the Stealers on beginning in 1996.
GO STEALERS!!!
Post from May 2015: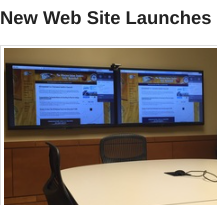 Our program will have a new web site on May 27th.
The new web site should be up and running sometime in the evening. The discounts for the 3rd-7th grade fall season and August 3 on 3 league for rising 8th-12th graders will remain in place until the web site is launched.
Plans are in the works to allow for team, event, tournament and individual registrations to become easier. Information will be consolidated for our visitors to make it navigation simpler.
Eventually, there will be a way to distribute information quickly to everyone through the site.
GO STEALERS!!!
THE WINSTON-SALEM STEALERS' PHILOSOPHY by Coach R:)

"Seek out those who can do something better than you can, or those who are just simply better than you are, and learn from them". = Anonymous

"The only way to do great work is to love the work you do." – Steve Jobs

Our program mission statement: The Winston-Salem Stealers A.A.U. Girls Basketball Program has an annual goal of trying to provide a developmental atmosphere inside of a competitive environment in hopes of teaching young female players positive life skills that they can take with them long after their playing days are over.

Founder's Philosophy

Coach Robinson's Program Philosophy and Style

The first rule of coaching: You cannot be everything to everyone and expect to be successful.

"Enjoy the little things, for one day you may look back and realize they were the big things."

"A leader takes people where they want to go. A great leader takes people where they don't necessarily want to go, but ought to be."

We must believe in luck. For how else can we explain the success of those we don't like? – Jean Cocteau

"It's better to be alone than in bad company."

"Criticism is free advice if you use it the proper way."

My program philosophy is simple. I do what is best for our teams. I run this basketball program because I love the kids and I love the game. I want at all times to be prepared and to place my teams in the best possible position to win ball games. I will not tolerate bad attitudes just to win games. Basketball will stop one day and a good attitude is necessary to function in society, so, I don't reward bad attitudes at a young age. I believe in giving everyone an equal opportunity in practice to get better and learn the plays that we run. It takes listening, retention and transferring skills taught to earn a playing spot. Those that accomplish those tasks at a consistently high level will get the majority of the playing time. If a player takes issue with her playing time her choice is to strive to improve or find another team. AAU, like play at the high school level, and if done correctly, requires players to "bring something to the table" in order to compete. Those who feel everyone should receive an equal amount of playing time should, perhaps, consider a YMCA or recreational league as an alternative. With me , playing time is a privilege , not a right. Playing time is also not up for debate. AAU requires a high level of basketball talent and skill and the goal is to win. Like a successful business, the better jobs go to those who earn them, who have worked a long time on achieving success, who have talent they have developed, and who, in the end, are the ones responsible for the company's success. I give kids the opportunity to get better and to be successful not only at basketball but through basketball to also be successful in their lives. When it is all said and done, the relationship built through good times and bad times is what's left. How a player looks back on their experience by playing for us is important. Everyone that has suited up for us is under my umbrella. I love them all, whether they finished on good terms, as the majority, or on not so good terms, the minority. I run this program for the kids. I do AAU for the kids. Not because I have to, but because I love to. Our program has grown because of endless, endless hours of work put in for 14 years. Some outsiders say that we are good because we recruit. I can honestly say that that is not the case, and that I have personally asked 5 players in 14 years to come play for us; and those were to be part of our National Tournments when their other team was finished for their season. I don't operate that way because once you get into promising players and parents things to get them to come play for you, you lead them to false pretenses and they tend to take things for granted. It takes a special player and , more importantly, a special person, for me to ask them to come play for us. It also should take a lot more than what one parent says to another parent for someone to choose us if they have been with another team. That is a poor excuse. I think that recruiting is unethical at the prep age, and that youth coaches don't need to recruit unless they are coaching for their own personal image. What makes us any different than another program ? I am proud of the growth of the program and all of the wonderful support that I get from the majority of the parents. I know that word-of-mouth by them to others has helped the program grow. It is this , plus the hours of hard work that I can say that I will never apologize for trying to run a first – class organization. AAU is a lot of fun. When I was coaching AAU (1996-2004), it used to keep me sharp for high school season and it allowed me to provide many with the opportunity to get better before for their school season starts. I think basketball is wonderful to teach and wonderful to coach. It takes on so many aspects of life : from the adjustments that have to be made on the fly, to having to deal with many different people in a positive manner, to learning how to win graciously and how to lose even more graciously. How to handle success, how to not give up, how to compete for your position and keep it. How to handle criticism from friends, how to handle it from outsiders. How to pick yourself up when things aren't going so great and how to be mentally tough. Basketball offers so much to so many. That's why it is a great sport to teach. I love it and I am truly , truly alive when I am around the sport in practice or in a game. Kids Bring Out The Best In All Of Us.

"A sense of humor is part of the art of leadership, of getting along with people, of getting things done". – Dwight D. Eisenhower

The Fall Season Of 2004 marked the beginning of Coach Robinson turning over his AAU Coaching Duties to others, so that he can now focus on directing the program and making it bigger and better for all involved. Coach Robinson has outside responsibilities of coaching high school basketball as a head coach, and high school softball as an assistant coach, plus running his own business, 292 Basketball. However, Coach Robinson will continue to volunteer his time to keep this AAU Program a First-Class Organization.


---

My Foundation Of Coaching.

In March of 2008, I tried my hand at putting all of my coaching experiences onto paper. I truly believe that everything happens for a reason, and I felt as though the timing was right to try this.

Former Stealer Amanda Cross (now Amanda Brown) interned her junior year of college at Lulu.com, a self-publishing company in the Raleigh-Durham Area, and encouraged me to publish my book through her company.

A pre-copy of this book, which is 299 pages (304 total), is available beginning September of 2008 by emailing Coach Robinson at stlrzcoach1@aol.com or paying below.

A limited number of books will be available for initial sale.

---

What Does Having "Class" Mean?

Borrowed from The University of Kansas' Women's Basketball Program
and Head Coach Bonnie Henrickson:

Class

Never

Runs Scared.Class

Never

Makes Excuses.Class

Is

Considerate of Others.Class

Is

Doing Your Best Against The Best.Class

Never

Tries To Build Itself Up by Tearing Others Down.

Your Role As A Coach.

Our Roles as Coaches in Today's Society

For many years I have always pondered the issue of what our roles, as coaches, are in society. At the high school, middle school, or AAU/Club level, we don't make much money coaching even though we have a tremendous amount of responsibility influencing and guiding the youth of America. We are expected to be role models for the young students who we teach and mentor. Many times, we are the only positive adult influence a student may encounter in his every day life. Again, that is why we must hold ourselves to a higher standard and we must remain strong so that we will not fail or disappoint so many who look to us for strength and guidance.

Once this fundamental concept is accepted by us, as teachers and coaches, we can look beyond the every day life in the classroom, in the weight room, on the field, and in the gym. We can expand our horizons and reflect on what our overall role is in today's society.

What is our impact? What is our influence? In essence, and to answer that age-old human question, what are we here for? What is my purpose? When I am through with my career and I am old and retired, what was my role? What did I do during my career?

We may state many things when it comes to describing our roles as teachers and coaches that may include some of the following facts:

Roles as Teachers and Coaches in Today's Society

1)To teach and coach today's young students.
2)To do my best every day when I go to work.
3)To guide and help mold young people as they progress toward adulthood.
4)To be humble, professional, and positive every day.
5)To work to improve my knowledge of the sport I coach.
6)To teach and emphasize hard work and sportsmanship.
7)To be fair at all times with the athletes who play under me.
8)To treat others as I would want to be treated.
9)To continue to work at my profession and better myself.
10)To work with others successfully.

These are just some examples that I thought of off the top of my head that might describe what our roles are as teachers and coaches in today's society. This is something that I have put a lot of thought into as the years have passed. Whether I was coaching, teaching a class, or running my own business, I constantly thought about what I was doing and what kind of an impact I was having on and in today's society. For years, I have continued to ask myself the following questions:

1)Am I doing the right thing?
2)Am I happy with the job I am currently working?
3)Am I satisfied with my daily life and am I productive in what I am doing?
4)What kind of an impact am I having on the people who I work with?
5)What kind of an influence am I having on the young people who play for me?
6)Am I making the right choices regarding my career?
7)Am I living in the place where I want to spend the rest of my life?
8)Is this where I want to be and do I want more out of life?
9)Am I being strong for the other members of my family?
10)Am I consistently making a good effort or do I let myself slip and become weak?

These are just some of the questions that periodically I think about and reflect upon. After all of this pondering, thinking, and reflecting, I have developed my own personal philosophy of what our roles, as teachers and coaches, should be in today's society. This simple philosophy may seem basic, but when I add up all the things I think about, it all comes back to one simple thought and core belief that I have. The role that I have adapted for myself and the thing that I try and live every day of my life by, is this simple question:

Are we adding value to other people's lives by what we do?

Again, it's a simple thought and it's a basic idea. I can talk about teaching in the classroom, coaching on the field, interacting with students, working with peers, and socializing with friends, and the basic idea I always come back to is asking myself:

1)Am I adding value to the lives of the people I know?

2)Am I adding value to the lives of the students I teach?

3)Am I adding value to the lives of the students I coach?

4)Am I adding value to the lives of my relatives and family?

5)Am I adding value to the lives of the people I work with?

6)Am I adding value to the lives of the friends I socialize with?

To me, this is the fundamental question that every teacher and coach in America needs to sit down and ask. Am I adding value to other people's lives by what I do? If the honest question is "no", then you need to re-evaluate what you are doing and why you are in the teaching and coaching profession. Adding value to other people's lives has become the number one belief that I live my life by every day.

Adding value to other people's lives can be accomplished by so many methods:

1)How you influence a student who looks up to you.
2)How you talk with a friend who is going through a tough time.
3)How you answer someone when things aren't going well for you that day.
4)How you react when your team is defeated and how you learn from your mistakes.
5)How you treat your kids when they need to be disciplined.
6)How you talk with your spouse when you are tired and impatient.
7)How you do your work when you are tired and fatigued.
8)How do you treat the people you work with?
9)Am I friendly to the people I meet on the street?
10)Do I say hello with a smile, or do I put my head down and walk on by?
11)Do I let the little things during the day bother me, or am I stronger than this?
12)Do I yell at kids when they probably don't deserve it?
13)Am I humble in victory?
14)Do I run up the score on opponents?
15)Do I congratulate those who beat me and work harder for next time?
16)Am I petty in my dealings with people?
17)Am I willing to share with others, or am I selfish?
18)Do I listen, or do I just wait for my turn to talk?
19)Do I take a genuine interest in the people I know, or do I just act like it?
20)Am I phony with people or up front and honest?
21)Am I arrogant towards other people?
22)Do I think I am better than other people?
23)Do I talk down to other people when I feel they are weaker?
24)Do I take advantage of people I can intimidate?
25)Do I go out of my way to make controversy and cause problems?

These are just some of many questions you can ask yourself when deciding if what you do adds value to other people's lives. Whether I coach, work in the corporate world, or run my own business, I always ask myself if what I am doing is adding value to other people's lives.

(Borrowed from "Your Value As A Coach".)

---

Staying In The Framework Of The Team.

I have observed on too many occasions too many people worry about what awards and honors other people are receiving and thus forgetting that the same opportunity is there for them as well. The difference is that while some sit around an complain and moan, others are working and getting it done. We have had several girls receive some nice individual honors, and all the while, doing it within the framework of the team. The ones that start getting jealous start making excuses about "so and so" getting the glory, and that things are being done just for them to get that glory. What people forget is that not every player has been given the same talent. If you haven't been given a lot of talent, you have to work double and triple time to make up the difference between you and whoever. Too many times you see players that waste time when they are at the younger age groups, and then start scrambling when they are older because they have fell behind. Those folks look at the ones getting the glory and see a person with no more athletic ability than them, and no more size or speed than them. So what is the difference? The difference is who works and who doesn't. Don't let being on a winning team cloud the fact that you have to get better. Don't let your having to get better, mess up your team's rhythm on the court. You get better on your own, and while you are working to get better, be dedicated about it. A true work ethic is doing the work when no one is watching. There is a big world of basketball out there. You have to get better every day, or one of these days it is going to hit you that "Oh no, so and so is better than me". That is when the talk starts about others getting favorable treatment, and the easier path to stardom. There is no easy path to stardom. Yes, you have to have a talent, but it is what you do with that talent that becomes your choice. If you look around you and listen, you hear it. If you are that player that is being criticized, keep working. If you are doing the criticizing, then stop for a second and look around. The person you are criticizing is usually not around because: A) You don't want to say it to their face. B) That person is probably out working to get better. And, you, are just wasting time talking and criticizing, and thus making yourself more and more miserable and missing another opportunity to get better. Do your work, and do it daily. Don't talk about being great. Don't worry about others and what they are getting. Take care of yourself, and if you are behind, you now have to go super-speed to catch up. If you dedicate yourself to making your team better, by making yourself better, then you don't have to worry about others because you are too busy taking care of what you can control.

---

What Does It Take To Be The Best.

Talking with your coach about your athletic goals is a little bit like meeting with your dad to discuss your career plans–minus the unconditional love. It's very intense.

Anson Dorrance is a great coach. He's supportive, encouraging, and motivating. He's also direct and no-nosense. He knows when you're faking it. I had a gone through a couple of these meetings with him. I had played for the Tar Heels for a year and for the national team for a few years. I certainly understood the sport, but for some reason, in my sophomore year, I couldn't identify what I wanted to do next. Against my better judgment, I went into the meeting unprepared. It scared the heck out of me.

"What do you want?" he said. Much to my surprise, I blurted, "To be the best."

I couldn't believe I had said it. It seemed totally absurd. "This semester, one of my goals is to be the best."

"Do you know what the best is?"

I spent a minute thinking about it. "The Best." It was a fantasy thing, something I had thought about only in the abstract. When put to the test, I realized I didn't know what it meant.

Finally, he stood up and walked around the desk to the light switch on the wall behind me. He turned the light off. For one second we were in darkness. Then he switched the light back on.
"It's just a decision," he said. "But you have to make it every day." He was telling me I had to choose between mediocrity and excellence every time I woke up, and if I reached for the best, then I head to work that hard to catch up to my dreams.

Being the best is a simple decision, like flipping a light switch. It's not glamorous. It's not about glory or God-given talent. It's about commitment, plain and simple. But saying you want to be at the very top of your field and doing it are two different things. Saying it is exhilarating and a little bit scary because you are making a choice to stand out from the crowd; doing it is incredibly hard work. You can't ever live with "good enough." Sometimes deciding to be the best feels great. Sometimes it's discouraging, and almost always it's exhausting. The bottom line is, if I don't go into every day consistently committed, I won't get the results.

By bringing it down to commitment, my coach turned "being the best" from an abstract fantasy into something possible – a larger commitment made up of a series of small efforts. So on days when it's tough, and my playing is off, I concentrate on one or two things – balance or making a specific goal – instead of trying to get everything right. The other things fall into place. No matter what I'm doing, I make the decision every day.

Mia Hamm

Posted July 3, 2005.
"A true leader has the confidence to stand alone, the courage to make tough decisions, and the compassion to listen to the needs of others. "He does not set out to be a leader, but becomes one by the quality of his actions and the integrity of his intent." – Anonymous

---
Every Team Has That Parent…You Know…

Every Team Has That Parent. You know…

If you can't say anything good about someone, sit right here by me. – Alice Roosevelt Longworth

Every team has "that" parent. That parent who thinks that their daughter should be starting, that parent who looks for any reason to blame someone, that parent who tries to make an alliance or two so that they can have some backing in their quest to be right.You know… the one you can't stand sitting with in the stands??? Yeah, that parent. We try to remove these folks from our program so that our good parents can enjoy this experience all the way.We are not immune to this problem with the Stealers. Every team has one. The trick is how we handle it. Some let negative talk, bad attitudes, me, me, me ways ruin their teams and programs. Some let these parents dictate how things are going to be run and if they don't get their way, they threaten to leave.Our response: leave.No one here signs a contract to play for 10 seasons, and no one here is getting salaried to be a part of the Stealers. We have too many positive things that we are trying to accomplish to worry about someone who isn't happy here.

Just leave.

The good thing about volunteer work is that you can get up and leave whenever you want. I love what I do becuase a lot of folks benefit from this. We have some that are selfish and want me for just their team. Then we have others who think that just a couple minutes of my time is plenty because of all the teams I coach.

The thing we stress early is that there are no secrets coming in to our program. You decided to tryout, and this is the way we do things. We feel that we would rather stress positive things in our program and not negative ones.

Just don't be "that" parent. The one that smiles in front of faces and then talks bad about you behind your back. The one that only causes trouble because they have tunnel vision. The ones that secretly try to break up teams because their daughter isn't getting to start or to play.

As I mentioned in our "Stealer Understandings" we have a tight, tight organization. About 98% of what people say, good or bad, gets back to me one way or the other. You may think I don't know, but I do. If you don't want to be "that parent", stay quiet, open your eyes, and realize what you have. If you can't stay quiet, leave before I make you leave.

90% of the parents love this organization and would do anything for it. 10% are out for themselves and don't care at all. It is in every program, in every sport. You can't ignore it. What we do is aggressively try to find out where the problem is coming from and remove it from the program. That way, our good parents can enjoy all the program has to offer from A-Z.

An ignorant person is one who doesn't know what you have just found out.
— Will Rogers

Beware of the man who works hard to learn something, learns it, and finds himself no wiser than before… He is full of murderous resentment of people who are ignorant without having come by their ignorance the hard way.
— Kurt Vonnegut, "Cat's Cradle"

It is hard to believe that a man is telling the truth when you know that you would lie if you were in his place.
— H. L. Mencken

GOOOO STTTTTTTTTTTTTEAAAAAAAAAAAAAAAAALLLLLLLLLERSSSSSSSSS!!!

Posted on July 11, 2003.

---

Like Clockwork…

And It Never Fails…

With many who leave our program, looking for a better deal, always do the following:

1) Make sure that folks in our program know of all the great things that their new program is doing or going to do for them. Then after awhile, get upset and start rethinking their decision.2) Make sure to stop in and watch us play, just to see how much we are "struggling" without them. Even hoping that someone from our program will say "We wish you hadn't have left".3) Make the game against us , the "Game of the Year". Never will they be as focused as that first time, and then every game after that against and others, the old "stuff" comes out again.4) Not get to play as much or be treated as good as they thought they would be by leaving, and then, with or without saying it, kick themselves for not realizing at the time what they had.It happens over and over and over and over …

There are a lot of great programs out in the AAU World. We think we are pretty good, but definitely not perfect. Make sure to check into what each program is about before deciding to leave or come in. Not everyone is a good fit for us, and there is nothing wrong with that – Just make sure the next program is not selling you a lemon.

This is not scientific but typically the one who leaves our program plays for at least 1.5 more programs. Most don't find what they're looking for after leaving so they go to another program, thus the 1.5.

Also, you want to win every game you play, but sometimes it is best to let the one who leaves have their "Game of the Year". It is kind of like Darth Vader thinking he defeated Obi-Wan Kenobi. If you have watched Star Wars and know the meaning behind that scene you totally understand the analogy.

Posted on April 9, 2006.

---

Handling A Big Lead.

One Basket Dino Didn't Want Most among the first sell-out crowd of the season at the Conte Forum didn't take note because they were already gone or headed for the door. I know one sportswriter didn't take note because he/I was deep in the maelstrom of writing on a really, really tight deadline. But one person took note when Al-Farouq Aminu scored off an oop from Ish Smith for a basket with 14 seconds remaining in Wake Forest's 83-63 victory at Boston College Wednesday night.

That person was Dino Gaudio. And he was not happy.

He let his Wake Forest team know it in the locker room afterward, before anyone met with the media. And he addressed the basket in the media conference later.

"I barked at them afterward a little bit,'' he said. "I told them I was proud of them, it was a great win. I wasn't happy with the last shot. You're not supposed to do that.''

Gaudio, who like his predecessor and best-friend Skip Prosser has always been a "No More Shots'' kind of coach when ahead by a prohibitive margin, said he could understand—almost.

"We kept showing them tape of our game last year when they put it on us pretty good,'' he said. "And I told them `Wrong is wrong. When you've got a team and it's over, you pull the ball out and you hold the ball. You don't take a shot like that at the end and try to show anybody up. That's not respect for the game. That's not respect for the game.'

"They had their heads down. I don't know if they were happy with what I was saying, but you've got to respect the game and you've got to respect your opponents. We have great respect for Boston College. That's a really nice win for us.''

---

Who's Killing Kid's Sports? An Article By Parade Magazine.

"Intense Pressure Is Causing Young Payers To Drop Out In Record Numbers".

Two years ago, when he was still in high school, pro basketball prospect Lebron James inked an endorsement contract with Nike worth between $90 and $100 Million. Five days later, the $1 million contract Nike offered to Maryland soccer prodigy Freddy Adu seemed almost ordinary, except for one detail – Freddy was just 13 years old.

In the summer of 2003, Jeret Adair, a 15-year-old pitcher from Atlanta, started 64 games with his elite trveling baseball team – more than most pro players pitch in an entire season. After the ligament in his elbow snapped, he had to undergo reconstructive surgery, a process once reserved for aging professional pitchers. In 2004, his doctor, James Andrews performed surgery on 50 other high school pitchers.

Last March, Valerie Yianacopolus of Wakefield, Mass., was sentenced to one year of probation, including 50 hours of community service, and ordered to watch a sportsmanship video after she was found guilty of assaulting an 11-year-old boy who was cheering for the opposing team at her son's Little League game.

And in June, according to state police, Mark Downs, the coach of a youth T-ball team near Uniontown, PA., allegedly offered one of his players $25 to throw a baseball at the head of a 9-year-old disabled teammate so the injured boy wouldn't be able to play in an upcoming game. League rules mandate that every healthy child play at least three innings. "The coach was very competitive," said State Trooper Thomas B. Broadwater. "He wanted to win."

A SPORTS CULTURE RUN AMOK –

Across the country, millions of children are being chewed up and spit out by a sports culture run amok. With pro scouts haunting the nation's playgrounds in search of the next LeBron or Freddy, parents and coaches are conspiring to run youth-sports leagues like incubators for future professional athletes. Prepubescent athletes are experimenting with performance-enhancing drugs. Doctors are reporting sharp spikes in injuries caused by year-round speciliazation in a single sport at an early age. And all too often, the simple pleasure of playing sports is being buried beneath cutthroat competition.

"If I had to sum up the crisis in kids' sports," says J. Duke Albanese, Maine's former commissioner of education, "I'd do it one word – adults"

Some adults, Albanese says, are pushing children toward unrealistic goals like college scholarships and pro contracts. According to National Collegiate Athletic Association (NCAA) statistics, fewer than 2% of high school athletes will ever receive a college athletic scholarship. Only one in 13,000 high school athletes will ever receive a paycheck from a professional team.

"There is a terrible imbalance between the needs kids have and the needs of the adults running their sports programs," says Dr. Bruce Svare, director of the National Institute of Sports Reform. "Above all, kids need to have fun. Instead, adults are providing unrealistic expectations and crushing pressure."

As a resuly, Svare says, at a time when an epidemic of obesty is plaguing the nation's youth, 70% of America's children are abandoning organized sports by age 13. "The on;y way to reverse this crisis," Svare argues, "is to fundamentally rethink the way America's kids play organized sports."

IS CHANGE POSSIBLE? –

Many communities are trying to change the way they approach children's sports Florida's Jupiter-Tequesta Athletic Association, facing a rash of violent behavior by sports parents, now requires them to take an online course on how to behave at their children's athletic events. School officials in Connecticut, concerned about the toll of too much focus on a single sport, instituted a statewide ban on students playing on a private traveling team during the same season they play their high school sport.

But no reform effort is more aggressive than that of the state of Maine, where educators, student athletes, and others have teamed up to launch a counterrevolution called Sports Done Right. Lead by J. Duke Albanese and Robert Cobb, dean of the University of Maine's College of Education, and funded by a federal grant secored by the U.S. Sen. Susan M. Collins, the project aims to radically remake Maine's youth-sports culture and provide a model that the rest of America might emulate.

THE MAINE CHALLENGE –

Their first step is a sweeping campaign to dial down the kind of competition that leads many kids to drop out of sports at an early age. "I was a high school football coach – I know how badly communities want their teams to win," Albanese says. "We're not saying there's anything wrong with competition. We're saying what's appropriate at the varsity level is out of bounds in a grade school and middle school. That's a time to encourage as many children as possible to play. Period."

To do that, the Sports Done Right team held statewide summit meetings before producing an action plan. It chose 12 school districts as the program's pilot sites, but so many other districts clamored to participate that it is now under way in dozens more.

The program has identified core principles that it insists must be present in a healthy sports environment for kids, including good sportsmanship, discouragement of early specialization and the assurance that teams below the varsity level make it their mission to develop the skills of every child on every team, to promote a lifelong involvement with sports.

Sports Done Right's second task is to attack the two problems it says are most responsible for the crisis in kids' sports – the behavior of parents and coaches.

PROBLEM #1 – OUT-OF-CONTROL ADULTS –

The behavior of adults has been at the center of the debate about reforming kids' sports ever since 2002, when Thomas Junta of Reading, Mass., was convicted of beating Michael Costin to death during an argument at their sons' youth hockey practice. "I've watched adult civility in youth sports spiral downward since the early 1990s," says Doug Abrams, a law professor at the University of Missouri, who has tracked media reports of out-of-control sports parents for more than a decade. "At one time, adults who acted like lunatics were shunned as outcasts. But today, they are too often tolerated."

The nearly 100 Maine students PARADE interviewed recited a litany of incidents involving adults behaving badly, including examples of their own parents being removed from sporting events by police. Nate Chantrill, 17 – a shot-putter and discuss thrower at Edward Little High School in Auburn and a varsity football player – volunteers to coach a coed football team. "One game, a parent flipped out that we didn't start his daughter," Chantrill recalls. "He was screaming, using bad language and saying she's the best player out there. Parents take this stuff way too seriously. Fifth-grade football is not the Super Bowl. It's a place for your kid to learn some skills and have fun One parent can ruin it for all the kids."

That's why each Sports Done Right district is holding training sessions to define out-of-bounds behavior at sporting events and requiring the parents of every student who plays to sign a contract promising to abide by higher standards of sportsmanship.

PROBLEM #2 – POOR COACHING –

Dan Campbell, who has coached Edward Little's track team to two state champinships, says he sees too many of his peers pressing to win at all costs and neglecting their primary responsibility – to educate and inspire children. "One coach can destroy a kid for a lifetime," he says, "I've seen it over and over."

"I was at an AAU basketball game where the ref game the coach a technical and threw him out the game," says Doug Joerss, who was the starting center on Cony High School's basketball team. "Then the coach swung at the ref. The kids ended up on the floor, getting into a huge brawl. You look up to coaches. Kid's think, "If it is OK for them to do it, it's OK for me to do it."

A campaign to improve the quality of coaching is at the center of Sports Done Right. "The most powerful mentors kids have are coaches," J. Duke Albanese says. "Coaches don't even realize the extent of their influence." He disparages the national trend to offer coaches salary incentives based on their won-lost records. Instead, Sports Done Right recommends compensation based on their level of training. And each pilot school district is encouraged to send coaches to continuing-education classes in subjects like leadership and child psychology.

EXPORTING GOOD SENSE –

Educators in 30 states have requested more information from Sports Done Right. "We think a small place like Maine is a perfect place to get kids' sports culture under control," says Albanese. "And if we can do that, maybe we can export the good sense Maine is famous for to the rest of the country."

An example of that good sense recently occurred at a Sports Done Right pilot site. "An influential parent, a guy who volunteers to coach sixth-grade basketball, wanted the kids divided into an A and a B Team, so he could coach just the elite kids," says Stephen Rogers, the principal of Lyman Moore Middle School. "I said we weren't going to separate the kids and discourage half of them. We were going to encourage all of our interested kids to play."

"But we won't win the championship," the parent complained.

"I really don't care," Rogers said. "We're not talking about the Celtics. We're talking about sixth-graders." – Parade Magazine, August 7, 2005.

You can click onto this post to go to the Sports Done Right web site.

Posted on August 22, 2005.

---

The Princess & Entitlement.

One of the great statements of the basketball world. As your daughter moves from level to level, you, as a parent, have to understand and cope with the fact that she won't be the Princess on every team. Once you do that, and realize that she is still invited to "the party", you need to encourage her to "dance" the best she can, and have a good time.

Those who think their daughter HAS to be the Princess on every team they play on quickly finds out that the real basketball world doesn't work that way.
Monday, April 6
On Entitlement…

This came from a women's college basketball fan who follows teams in the Northeast. The fan was talking about high school and AAU Players and Parents who have lived the "superstar" life and feel like they are entitled to a free pass in college because of all of their accolades beforehand:

"Basketball is eroding. "USA Society is eroding. "These young ladies themselves will admit that they are shocked by being faced with discipline. "One lady admitted that she would go to the corner and cry if she was criticized. "For these kids, the fun and outrageous idea of playing together in college and doing their own thing has come to a grinding halt…once they were faced with reality. "The young filies have been raised above the law their entire lives and they miss the spotlight so now it is everyone's fault that they are not successful."

No player should feel entitled to anything. It is the player that is thankful for opportunities that is worth keeping around.

---
Being Successful Means Being Consistent.

It is one thing to be successful one game, one tournament, or one season. It is another thing to be successful every year. You need to study. Not just watch one game and think you know everything about basketball. You have to watch situations in the game. There are plenty of games within the game being played. You have to see what makes some players go and others not. You have to watch the crowd, watch the referees, watch the players, watch the coaches, watch the scorer's table, watch everything…the lobby, the concession stand, everything. Watch these things where you won't be bothered. You need to read. Reading informs you. Reading expands your mind. Reading softens you up, but hardens you too. You can learn how to turn criticism into your driving force… meaning taking that negative energy that people throw at you into positive energy. That will make you stronger. Reading keeps you sharp, expands your vocabulary, and relaxes your soul. Being detailed oriented. Watch all the little things. Look at the consistency track in people. When someone goes off that track a little, you should suspect something is not right. Dot your i's and cross your t's. Make sure that no one can find a glitch in you. If they find one, sew it up and make that glitch the strongest part of you. Do all the little things. Keep your ears and eyes open. Listen before you speak. Take time to go over every scenerio … good and bad before it happens. Know that every cause has an effect, and play them out in your mind. Do not think that the smallest thing can't turn into a big problem. Do all of these things, in basketball as a coach, and a person in life, and you will be successful. Coach Robinson

---

Game Plan For Winning In Life.

Insight #1 – Be the person YOU want to be. "Make the decision to take action and move closer to your Dream. Create daily success habits and surround yourself with information that will empower and inspire you."

Insight #2 – Use anger in a positive way to get results. "Anger is a normal reaction. It's what you do with anger that makes a difference in your life…direct your anger towards a goal…use anger in a positive way to get results…from anger comes determination…comes triumph."

Insight #3 – Visualize YOUR Dream and make a commitment. Having a Dream is what makes life exciting. Never underestimate the power of a Dream. It will change your life. A Dream gives you the ability to determine your future.

Insight #4 – Eliminate the confusion. "Find mentors who encourage you. The right information will eliminate confusion. Visualize exactly what you want to be… and focus on that…believe in yourself and don't let anything stop you. Reinforce your Dream every day with positive information from tapes, books, and mentors. Each day you will get closer to your Dream. Eliminate the confusion and fears, and make it happen."

Insight #5 – The greater the struggle, the greater the victory. "Most people allow struggles and fear of failure stop them. The key is to learn from your struggles and move on. Failures will make you stronger and give you the information you need to reach your Dream. Struggle will prepare you for success. Without struggle there is no success."

Insight #6 – Follow your passion instead of the dollar. "There's nothing wrong with making money… but, it's important to focus on your passion instead of the dollar. For me, decisions based on my passion brought me closer to my Dream, while decisions based only on money took me further away. If you focus on what really fulfills you, you will have success. The dollar alone does not bring happiness."

Insight #7 – Excuses will kill your Dream. "What we're really talking about here is commitment. Until you make a commitment to your Dream, it's not really a Dream…it's just another fantasy full of excusese. Fantasies don't come true because they are not real, we're not committed to them. When we make commitments, we eliminate excuses and they become Dreams…and Dreams are definitely real."

Insight #8 – Prepare for your Dream. "Preparation is what comes from struggle. Knowledge comes from preparation. These are elements that pave the road to your Dream. If we do not prepare we will not succeed. Set your goals and pursue your Dreams with all your heart. If you miss a goal, don't quit, reset it! You just need to learn more…step by step you will win!"

Insight #9 – Focus on your Dream and Never Quit. It is always too soon to quit. If you quit, you can't succeed. By achieveing your Dream you will be an inspiration to others. You will set the example and make an enormous impact on the world. Make it happen!"

Insight #10 – Always have a Dream. "Dreams give us energy to go to new levels. Dreams change lives…the power of life in in your Dreams!"

---

D-R-I-V-E.

D – R – I – V – E

D is for Discipline. Discipline is a requirement. Discipline requires consistency of effort and inner strength. 1) Do what has to be done; 2) When it has to be done ; 3) As well as it can be done; and 4) Do it that way ALL THE TIME.

R is for Respect. Respect is the key to learning. Players must first respect their teachers, coaches, teammates, and opponents in order to gain knowledge from their interactions.I is for Intensity. Nothing reflects more on a program than the intensity level that the team plays with – not only in games, but more importantly in practice. THERE IS NO SUBSTITUTE FOR GUTS!V is for Vision. Long term goals need to stem from seemingly out of reach dreams and aspirations. We must have the courage to "DREAM BIG". Short term goals are set as part of the immediate plan of achieving long term goals. "Show me a throughly satisfied person and I will show you a failure" – Thomas Edison.E is for Enthusiasm. The love of the game is infectious. Love basketball! Love hard work! Love success! And share that love with those around you AT ALL TIMES. "Nothing great was ever accomplished without enthusiasm". – Ralph Waldo Emerson.

---

Thoughts On Running A Program.

Thoughts On Running A Program…

Our program has seen significant growth since 1996. Every year we seem to get bigger and better on and off the court, as I try to eventually make us the best program we can be in all areas. There was no real model of how to run an AAU program that I have followed to get us in the position we are in today. I just have based everything on doing what is right vs. doing what is wrong. Going on the premise, I feel like even though we may lose some folks for not doing "the popular thing" all the time, we will, however, keep the majority of our folks for doing the right thing. Many of you that read some of my posts on this page are coaches. You may be trying to fight what you know is right, versus what is popular on your teams in your program all of the time. Always, do what you know is the right thing. You'll get some criticism up front from those who didn't like your decision, but you'll get more respect in the end. Those who leave your program for their disagreement with your decision will say things like "I left because I don't like the way things are run". That is fine, if you know deep down in your heart that you know you are right. Doing the right thing cannot be argued with in the end. When folks say things like "they don't like the way things are run", ask yourself, is it really that, or is it because you wouldn't let them "run the program the way they wanted to"? Understand, every parent has a vested interest in their child and their child's team. That is a given. However, you have to set some standards and parameters for your program which will lead to a final short term and long term goal. Those who cannot live up to those standards or stay within the parameters thus cannot see the goals you have set for your teams, and is probably doing your program a favor in leaving. That way you can continue on running your program the way it needs to be run. There are always going to be bumps in the road, and people trying to slow you down, but again, go back to doing right versus doing wrong. That always gives you peace of mind at the end of the day, no matter how many do or don't like your decision. Also, remember to not let your teams or coaches settle for being average. Place each player and each team in positions where you think they can reach the level you think they can be the most successful in. If they reach that level, try and take them to the next level; always put a challenge (aka a "carrot") in front of them to try and reach. Don't let the fact that they may get beat, or that they may not have some success early on deter you from challenging them. If you want a great program, continue to challenge your teams and coaches to dig deep inside of themselves to achieve great things. You can't be great "settling" or standing still.

---

Two Types Of Coaches In The Basketball World.

There are two types of coaches in the basketball world… those who coach basketball and those who coach the people playing basketball.

Those who coach basketball usually show up right before practice starts, and leaves as soon as practice is done. They show no real interest in their player's life after basketball practices or games. They don't go to any clinics to learn how to get better, or study the little things that need to get done to make their players or teams better. They are, in most cases, good people, but they don't have a genuine interest in anything about basketball until that time of day comes.

Those who coach the people in basketball are the types that want to make sure that each player is cared for. This type will take some time to talk to player's after or before practice and usually show up way before practice or games are to start. These go above and beyond the call of duty to make sure that the "person" is doing ok before worrying about the basketball end of it. These coaches understand that if the person is not doing good things away from basketball, then basketball is not important anymore.

There is a story about a father getting nagged and nagged by his young son trying to get his attention. The father picks up a two-sided picture with the top-side showing a basketball. He tears the picture up into many parts and hands it to the boy and says "Put it back together". The father figures that it would take the boy at least a good hour to put that picture back together and give him some time to do what he needs to do. The son comes back in 5 minutes and says "Done". The father is amazed and says "How did you get that put back together so soon?" The boy replies' "Well, you tore up my basketball picture with my photo on the back. "I just put my photo back together figuring that if I was back in order, the basketball on the back would fit back together too."

The moral of the story:

If you keep the person together, the basketball will be fine.

Some coaches have that backwards. They are all about winning and don't really care about the person they are coaching. They want success now and put attitudes, and other bad traits on the backburner.
They may win a lot in the present, but when their players have aged out or graduated are the players winning games in life?

If you coach the person, you are not going to win a lot early on, but eventually, if you hold to that philosophy of coaching people, you are going to win more than you ever thought you would. These coaches know that if something bad happens during the season (losing streak, injury…) the team will just keep plowing through the adversity because that is what good people do.

Try and be a coach that coaches people, not that just coaches basketball.

Definition of Character: "The greatest coaches are defined by their strength of character. "If the will of the coach is in question, and if the moral or ethical structure of the coach is in question, the team is likely to lack discipline and dedication to the team". – University of Kansas Women's Basketball 2005.

Talent hits a target no one else can hit; Genius hits a target no one else can see. – Arthur Schopenhauer

---

No Room For Playing Politics In Basketball…

Playing politics on the basketball court will keep a team from reaching its' full potential.

You know what I am talking about:

Players only passing the ball to certain people on their team that they like.
Players keeping the ball away (aka freezing the basketball) from teammates they are jealous of or don't like.
Coaches who don't like a kid because of "whatever reason" which is not related to their actual team or their personal welfare.
Coaches only playing the players he / she likes because he is friends with their family, or is scared that if he / she doesn't, they'll get yelled at after the game.

Playing politics, if it is done by a player, can easily be solved by sitting that player on the bench, or removing that player from your program. It is hard to try and manipulate a situation on the floor if you have to sit next to the coach on the bench.

Coaches who play politics is ridiculous. Coaches are supposed to be role models to the young people they coach. Coaches are supposed to be the mature and secure ones in the political equation.

If you are an AAU Coach, and your player is acting right in practice, working hard, and keeping a good attitude, then you should play them, if they are one of your better players.

If you are a high school coach, the same should apply, adding in the factor of the player doing his or her school work to the best of their abilities and if they are staying out of trouble in school.

Too many times, though, I have seen coaches, high school and AAU, keep players from playing for silly reasons like the player not playing for a certain AAU Team (school coach) or a certain high school (AAU Coach). What is this? This goes back to being mature and an adult.

Adults should be leaders and not dictate to the players on their team, who they should be playing for when they are away from their team. If a player is in a good environment and having fun, and learning, what is the problem?

Sure, excuse after excuse can be made, but if you truly have the best interest of a kid in your heart, why would you do that?

You are not helping the kid, and as a coach, that should be your ultimate goal; NOT helping yourself first.

Playing politics is, too many folks, a normal thing. However, it doesn't work in basketball. If you don't play folks that can help you win, if, again, they are doing the right things (attitude, working hard…), then you are truly hurting yourself and your team, almost more than you are hurting the player that they were trying to hurt in the first place.

Playing politics and bringing your personal vendettas or hang-ups towards an individual is not what a coach does. A coach should foster an environment that is virtually politically-free.

Again, if a player plays the politic game, it can be solved in a heartbeat. If a coach does it, he / she should be ashamed because, again, they are the adult and should act like one.

Our program does not foster the "Playing Politics" Environment. If you can play, and you act right, you are going to play. If you work hard, but may not as be as talented, you will get some time here or there.

We won't care which school you attend or are going to attend. In 2004, we had 32 different high schools represented in our program. Since 1996, we have had 87 different high schools represented by their players. You came to us to play and learn a high level, and to get an opportunity to play with other good players, and that is what you will get, in a politics-free environment.

---

Why Are So Many Of Our Coaches So Young?

As I have slowly pulled away from coaching teams in my program, I have had to find responsible and knowledgeable people to take charge of players that are very dear and important to me. Everyone thinks that they can coach, because they either watch a lot of basketball on television, or they have played in high school, college or the pros. Watching and playing is A LOT different than having to teach it. Watching and playing is A LOT different than dealing with the daily issues of scheduling, practice planning, and dealing with parents and guardians.

I have been asked the question about the age of our coaching staff several times: "Why do you have so many young (14-20 year olds) folks coaching"? Some parents feel like that these "kids" can't handle the pressure of game situations, the pressure coming from parents, and that they aren't as knowledgeable about the game as they need to be.

I respond to many of those statements with a "Wow, that sounds like most every coach I know", regardless of age. The "kids" I have coach my teams are some of the most responsible folks I know. They can teach the game, because they have been taught the way basketball, I feel, needs to be taught. They can relate to the players because of their age, and they can bring an energy to the team that an older adult may cannot bring, because they do not have a vested interest in any particular player on the team (ie parent coaching his or own daughter on the team).

To repeat, these "kids" don't have a vested interest in any particular player on the team, as a parent coaching the team would. These "kids" coach the team as a whole, making sure each one is getting better. That is why I do my best to stay away from parents coaching. In some cases, I have to have a parent take charge of a team, either because I just can't find a coach for that team, or because I feel like they clearly understand how our coaches are to act and coach. However, regardless if the parent, "kid", or other coach is 20 or 60, he or she is going to run into the same questions about their coaching ability.

That, again, is why I have many of my former players coaching. They understand, for the most part, how things need to be handled and done, and if they run into problems they can come straight to me to help resolve things. They know how practice is to be run, and how players are to act.

The last three young coaches I have had in this program under the age of eighteen have taken each of their team's to the Nationals at DI Level. The others have taken their teams to a DII National.

Having a young coach does open the door up for criticism and questions, but usually those things are just using his or her age as the excuse for the team not performing. I will continue to "hire" many more of my current and former players to coach our teams, because I know they will do the job with energy, knowledge, and class.

Yes, there are two types of coaches in the basketball world, and when I have one of my former or current players coaching, I know which type of a coach I have.
Friday, May 8

There it was, hidden in alphabetical order.
— Rita Holt

---
As The Sports World Turns…

That should be a name of a new soap opera show. I have been around the girls and boys basketball side of the youth sports coaching world since 1994 with high school, and 1996 with AAU. You think you have seen and heard it all, but there is always a surprise waiting around the corner.

How do you control the soap opera life that is youth sports? You try and put everything you can in writing, you save your emails, and you keep a record of your phone calls.

Document, document, document.

Then, you remember when an issue takes place, what lead to the issue, and what you did to resolve it. Why? Because it will surely happen again; maybe not in 2-3 days, but a year or two from now, it will come back. Parents and players repeat themselves. It may look like a new set of parents and a new set of players, but they come with the same type of attitudes and mannerisms of those who you have previously coached.

As a director or a head coach, you will hear all kinds of accusations and rumors about you and your program, but if you document everything you'll be fine.

You have to remember, the older the players get, the more desperate parents become. Maybe their kid didn't put the time in at 10-11-12-13 to make themselves attractive to recruiters at 14-15-16-17. It is not your fault as a coach that they didn't develop, but you will be made to believe it is. Maybe a parent didn't receive the information that you sent out, or maybe they received it, but didn't read it. Again, it is not your fault as a coach or director, but you will be made to believe it is.

I tell all my coaches, and team managers who start to get frustrated and who want to quit, that you are coaching and working for the love of two things: the game, and the kids. Nothing else. You are a volunteer who "CHOOSES" to spend your time doing this. For that, you should be thanked and respected. You will be my me, but 9 out 10 times, you won't by the parent.

What is that saying in "Spiderman I": "Those who you try and help the most, usually, in the end, will hate you the most"? It goes something like that. That is not always the case, but it is very true statement.

You can give and give, but in the end, many won't appreciate it. It is a soap opera life. It gets to the point sometimes that you want to say "Is this really happening", or "Did he / she really say or do that". It feels like a joke. I know it has to hurt, because you love what you are doing, and it seems like you just get hammered, but it shouldn't deter you.

After awhile, you begin to realize that like a soap opera, you can turn the channel, or just turn the TV off. That is what I think allows certain coaches and programs to have long-term success. They'll watch the soap opera for awhile, not getting to "into it", just for entertainment purposes, but eventually, will just turn to another option.

That is why when you find that one parent, who is so thankful, so grateful of everything you are doing for their child, you hold onto them. You say "Well what if they are just faking me out?" Trust me, having a fake attitude will eventually drive that person doing it insane, and they will show their true colors…just give them some time.

Attaching yourself to folks early on, increases the drama, because you eventually want to win games. That fact, may cause you to sit someone on the bench that "loves you a lot, that idolizes you". Then, you realize your "friendship" was not a "friendship", it was a "be nice to coach so he / she will play you a lot – ship".

I can speak from my personal experience about soap opera individuals, teams and programs. I have learned over time to distance myself from folks to watch how they act and interact, while still being civil. You don't want to judge, you want to observe. That way, I won't be overly shocked when someone flips out for the first time. I think again, that that is one reason I am still loving to coach… I have gotten better at identifying earlier and earlier potential drama kings and queens.

Again, though, I have been fortunate enough that the parents that we are starting to get are more and more drama-free folks, while the drama kings and queens are also recognizing earlier that this is not the program for them to join up with.

You can put your heart and soul into coaching, and yes, it will break your heart every now and then, but if you truly love it, you can't leave it. If you get accused of being "distant" or not very sociable, that is ok. It is kind of like being a stray cat or dog. You keep your distance (from the parents) until you know you can trust them, and even when you get to that trust point, keep your eyes and ears open.

Remember, to write things down, document everything – that gives you something to go back to when folks "forget" the things you tell them. Remember that your issue, although unique sometimes to you, is happening all over the country in every youth team and program, sometimes at a worse level. Remember to keep your eyes and ears open all of the time, and look for changes in mannerisms from players and parents. Remember to always try and do the right thing.

Do those things and you can stop some of that drama that goes on in your soap opera world.

---

Friendship.

Friendship

A Great Short Story For Parents, Players & Coaches About Thinking Before Speaking, Calling, Emailing, Or Communicating In Any Other Way Negatively To Each Other.


There once was a little girl who had a bad temper. Her father gave her a bag of nails and told her every time she lost her temper she must hammer a nail into the back of the fence. The first day the girl had driven 37 nails into the fence. Over the next few weeks, as she learned to control her anger, the number of nails hammered in daily gradually dwindled down. She discovered it was easier to hold her temper than to drive those nails into the fence. Finally, the day came when the girl didn't lose her temper at all. She told her father about it and the father suggested that the girl now pull out one nail for each day that she was able to hold her temper. The days passed and the young girl was finally able to tell her father that all the nails were gone. The father took his daughter by the hand and led her to the fence. He said, "You have done well, but look at the holes in the fence. The fence will never be the same. When you say things in anger, they leave a scar just like this one. You can put a knife in a man and draw it out. It won't matter how many times you say 'I'm sorry', the wound is still there. A verbal wound is as bad as a physical one. Friends are a very rare jewel indeed. They make you smile and encourage you to succeed. They lend an ear, they share words of praise and they always want to open their hearts."
TRUE FRIENDS NEVER LEAVE A HOLE IN SOMEONE'S FENCE!!

---

My Thoughts On Message Boards.

"Nobody believes the official spokesman… but everybody trusts an unidentified source". – Ron Nesen


One of the bigger mistakes I see with coaches is living off comments and opinions of others on message boards. In talking to many coaches, especially younger coaches, I try to tell them that message boards are pointless. The reply I usually get is that they are good ways to get information. I tell them that all message boards are is another way for people to spread or start gossip, be hateful, and be cowards. One of the famous lines that come after a post is "You won't believe what

THEY

are saying on such and such message board". I always ask who is "

They"?

I never get an answer, because

"They"

is a ghost. I have my ideas who "

They"

is. Typically,

"They"

are people who know you.

"They"

could be a "friend" (Back-Stabbing Type, smile in your face, stab you in the back… you know the kind), "

They"

could be one of your players, or "

They"

could be an opponent. Bottom line, 99% of the time

"They"

is someone you know.That is sad, but that is life.

"I ain't afraid of no ghosts". – Ray Parker, Jr. from Ghostbusters.


Many times, "

They"

are folks that you have directly dealt with as a coach. Usually 99% of the time,

"They"

are folks that you know, and probably know well. Maybe, somewhere along the line, these folks didn't feel like they received exactly what they wanted from you, so they look to tear you down in front of others. Maybe, it was someone you cut (them, their daughter, etc…), or maybe you didn't give them the proper amount of playing time. Maybe, it is someone from another team that is very familiar with you and your program. Those types tend to be mean, just because they are too prideful to admit that they too should be with you, and thus, need to show that they are right to the masses, and you are wrong.You then have your instigators, who just want to start something, and then sit back and watch others comment. Their goal is to try and just start a rumor.

I equate the so-called bashers and haters to ex-girl friends, who left you because they thought there was better things out there for them. The ex's then felt you would struggle without them. Then, when they realized that they are the ones struggling, and wanting to come back, and you are doing even better than before, they try to get your attention back. They'll call, and email, and text, and IM, just to see if you'll respond. Frustration begins to set-in, and the attention seekers get more and more creative. Message Board folks are the same way. They want your attention, and will keep posting things about you until they get you to respond.

When I was a beginning coach, I used to get on message boards. There was some informative things on some of them, but most posts were just so negative about others that I stopped reading them. I went by the premise that I can't be the best coach I can be by sitting in front of a computer reading opinions on whatever topic, that I didn't ask for. You can't be a great coach, listening to other's negative opinions. Everyone wants things their way, and if "They" don't get them, things usually turn nasty.

Message Boards are commical, because of the stuff being posted, but they are also sad. Sad? Sad for the reason that folks actually consider writing bad things about others and spreading gossip the highlight of their day. Sad for the reason that people get up in the morning just to see what gossip they can spread. Sad for the reason that people are better than that. Sad for the reason that people have that much hate inside of them over a sport / game for kids. Commical, because the same topics are covered: "We're better than you / No you're not", "They Recruit / No they don't", "She is overrated / No she isn't". Folks think that message boards are a trial court and a conviction will come about if a topic is talked about enough. The good thing about being a coach in AAU and in a Public School Athletic Association is that there are rules in place to file grievances and complaints. Most message board posters won't do that, because they may have their identity revealed. As a "friend" of yours, that would be tough on them.

The ironic part is that folks actually pay their hard-earned money to get onto message boards and be mean. Others pay their hard-earned money to get onto message boards to read these posts. These same folks, then, are the ones complaining about spending money to go to a tournament, a camp, or a clinic to make themselves (or their kids) better.

I would think that your time and money could be better spent trying to make yourself and others better, but again, that is the way of the world these days.

You probably have read my above post on making cuts. I don't put up a piece of paper and walk away to post cuts. I read off who is on my team in front of the players, because the girls who do get cut can talk to me face to face and get a straight answer. I am not going to run and hide after doing one of the more difficult things a coach has to do, which is cut players. Message Boards allow folks to hide, be invisible, (i.e. be ghosts that try to scare you behind a mask). The screen name, handle, whatever… allows folks to be tough behind a wall. Those same folks aren't really that tough, they just talk tough. I spend hour upon hour, day upon day, week upon week, year upon year in gyms everywhere, if you have something to say, say it and let's talk. That is the attitude coaches need to have.

"Where facts are few, experts are many". – Donald R. Gannon

If that happens, these message board folks will be just talking to a wall. Again, you can't be great, listening and reading people's opinions. Especially, the ones you didn't ask for to start with. Are you as a coach trying to be great, or trying to please all of your critics? You have to say "Type Away, it is not my concern", but that is not the case. Too many coaches end up leaving at all levels of basketball, because they spend too many hours wanting to please their critics, especially message board critics.

Yes, some posts on message boards are informtional, but most are not. If you want to be the best you can be as a coach, don't spend your time on them. Spend your time making yourself, your players, and your program, the best they can be.

"It is not hard to find the truth; what is hard is not to run away from it once you have found it". – Etienne Glison

"The artist doesn't have the time to dwell on criticism. The artist may listen to criticism but won't dwell on it. "The ones who want to be writers read the reviews, the ones who want to write don't have time to read reviews". – William Faulkner.

Never argue with stupid people…they drag you down to their level and beat you with experience. – Anonymous

---

Coach Robinson Won't Be There All Of The Time…

Coach Robinson Won't Be There All The Time…

One of the main things new parents and players have to understand when they come into our program is that Coach Robinson will not be at every game or practice during the season. 90% of the Current Stealers' Parents and almost all of the Stealers' Players understand that scenerio with Coach Robinson having to handle many things inside and outside of the program, plus trying to run each team so that each team has the same system. This has been the case for the most part since 1996.

Asking Coach Robinson to choose one team over the other is not fair because every kid in our program is important. Now as our program continues to be successful and grow in numbers, Coach Robinson's time will be less. However, we have really strong assistants that know most of the basics in the system to keep us successful.One of the points of the 2004 Parent Contracts is understanding that Coach Robinson will not be there all the time. Coach Robinson would love to be there, but realistically it can't happen with a full program, only so much time to practice during the week, different teams playing at different times at the same tournament, and with Coach Robinson holding skills on the side.The good thing Coach Robinson finds by not being there sometimes is that ones who can't focus on their own, or work hard without him being there will usually show themselves. Also, it shows which players are mentally strong no matter the coach, and which ones are mentally weak and easily distracted. Plus, the parents that aren't on the same page as the program's views usually speak their mind when he is not around. That allows Coach Robinson to get rid of those who are trying to stir things up and keep our program as strong as possible. One other thing it does is that it gives our players confidence in their assistant coach, and it gives our assistant coaches confidence to do the job and grow as a coach.Before you tryout in 2004, you have to know coming in that Coach Robinson will not be there all the time and your child, and you as a parent, have to still perform and not use him not being there as an excuse.Coach Robinson has kept a daily journal of the happenings in our program (good and bad)since 1996 (yes, it is a large journal) so he can correct the bad things and reinforce the good things. Here is one of the entries which is the amount of game time he spent with each team in the Spring, Summer, and Fall of 2003:

Spring and Summer 2003: (games attended by Coach Robinson/games team played).
10-and-under: 19/26 73%; 11-and-under: 17/31 55%; 12-and-under: 16/29 55%; 13-and-under: 23/27 85%; 14-and-under: 14/18 77%; 17-and-under: 19/19 100%

Fall 2003:
9-and-under: 4/13 31%; 10-and-under: 11/18 60%; 11-and-under: 13/18 72% ; 12-and-under: 7/16 44%; 13-and-under 8/12 75%; 14-and-under 5/13 38%

It takes us all : players, coaches, and parents to make us successful.

If you want to make it through this program, you have to have patience, you have to be realistic, you have to be consistent, you have to be mature, you need to have some vision, and you need to be unslefish. Those triats will allow you to have a stress-free and enjoyable time with us.

Posted on October 14, 2003.

---

AAU vs. High School – Interview With Coach Robinson.

Articles On "AAU vs. High School" & "The Reality of High School Coaches".

Helen Wheelock, a writer for "Women's Basketball Magazine" and the Women's Basketball Coaches Association (WBCA) interviewed me (10/3/06) to talk about the growing problems of Myspace.com and Facebook. After talking with her, she sent me two articles on:

AAU vs. High School Basketball Culture Clash

The Reality of High School Coaches

Obviously, both topics are relevant to me, and many others, and I wanted to share them with you.Just click onto each topic and you read Helen Wheelock's Work.

---

Winning Early vs. Winning Late.

Parents in the Stealers' Program want to win, just like every other program out there. I have written about winning above in some of my earlier posts, and how we try and not compromise our standards just to win. In a subpost to winning games, there is the "winning early vs. winning late" premise. If you come into our program at the age of 10 or younger, understand that we are trying to teach the right way to play first. We still are teaching them how to win games, but also how to act when you lose games. If you look at our history, it is rare that we have teams at the 10 age go to DI Nationals, or do well, when they get to the DI Nationals. It is not that we don't want to win, it is simply the fact of going through the experience of learning to win, learning to lose, and learning to play. If you look at our program, as the years go on, we lose some parents, and thus some players, because TOO MUCH emphasis is on just the wins and losses. Those parents usually jump ship and then go to other places, thus locking themselves out of our program for the remainder of their AAU Careers. Usually, it is just an overeaction on the parents part. They see that others are winning now, and they want to as well. However, take note on the teams winning at the 9-12 age groups, and see where they are at age 13. It is very rare that teams stay together throughout their entire AAU Careers, especially the ones that win, surprisingly. There are some exceptions here and there, but from our experience that has not been the norm. The reason being is that teams that do well early on get spoiled, set their expectations too high the next season, and when that goal isn't met, disagreements and animosity starts to set in. Thus, teams begin to break up.

The parents and players that stay around and stick it out usually start seeing the rewards of going through that learning process around the back end of their fall 10s season, and the beginning of their 11s season. Our teams start making another push to another level around then, and by the middle of their 11s' Season they have caught up to the teams around them. Sure there is an exception here and there, but for the most part, that is the case with our teams. This post is to help all of our new parents each season, as they try and decide what to do with their kids throughout their AAU Careers early on. Teach early, get better, win late.

---

Being Humble When You Win; Not Assuming Anything…

Steelers turn back the hands of time
By Pat Kirwan
NFL.com Senior Analyst

LATROBE, PA. (Aug. 3, 2006) — I have seen high school football teams board beautiful coach buses to head out for a game. I have been part of college teams that take big air-conditioned buses twenty miles to play the closest rivals, and a pro team wouldn't think of going five miles with out the most comfortable buses available — unless you are the world champion Pittsburgh Steelers.On Wednesday night in Latrobe, Pa. with 14,000 fans filling a high school field stadium, the Steelers showed up in four yellow school buses for a live intrasquad practice and goal-line scrimmage.

Steelers fans received a special treat as they got to watch their team play in an intimate setting.

As I stood in the bleachers and watched the buses pull up next to an old steel mill and the players get off with their shoulder pads in hand, I got goose bumps. I was living a dream. For one night, Mr. Rooney and Bill Cowher turned back the hands of time for me and the Steelers fans. I was allowed to take a peak at how it used to be — and it was awesome.It looked like the origins of pro football, a steel town playing another steel town at the local stadium. As the players mingled with their fans, signed autographs and took pictures, Mr. Rooney presented one of the game balls from the Super Bowl to the mayor of the town. In that moment, I finally understood why the Steelers are just different from most teams. There's no way the Steelers players could let these people down, and there's no way the fans could ever turn on the team when times get tough.There was a 4-year-old boy sitting behind me with his mother, and he turned to her in his Jerome Bettis jersey and told her, "I'm glad to see coach letting Santonio Holmes catch some punts." He's too young to understand that much football. At least, I thought a child that young didn't get the game yet, but he and his mom where there to watch some ball.The Steelers fans love football! The high school football team in their game jerseys acted as a kind of security team to help the players get from the buses to the field, but they really weren't needed, because the fans didn't charge the players or scream and yell, they just wanted to be up close to their beloved Steelers for some football under the lights.


Latrobe mayor Tom Marflak and Dan Rooney presented each other gifts as part of the festivities.
With Jerome Bettis retired, Hines Ward is the emotional leader of the world champions. As he took the field, my Sirius Radio partner, Tim Ryan, noticed he had something taped to his helmet. None of the other players had anything taped to their helmets, not even the rookies. It looked like a name tag like most high school football players would wear when they go to summer camp. Tim went down to the field to find out what it said, and when he came back, I got those goose bumps once again. It said "Hines Ward," and when Tim asked him why the name tag, he said, "It's a new year, and I'm not taking it off until I make the team." Can you imagine what those young high school football players at the scrimmage learned from watching the best team in the world? I can: Humility. Take nothing for granted and go to work.

I went up into the high school press box for a minute and there was the voice of the Steelers, in a 100-degree heat, giving every single fan in the stands the feeling they were at Heinz Field for a big game. No air conditioning, no fans to keep the booth cool, just a guy exciting the fans with his call of the practice.

Joey Porter isn't ready to practice, but he did get in a workout at the field by running a few laps and showing the Steelers fans he will be ready for the season opener against the Dolphins on September 7. Speaking of showing the fans he is also ready, "Big" Ben Roethlisberger dropped back to throw against a good Steelers rush, slide to his left to avoid the rush, and hit Hines Ward with a beautiful throw at the sideline for a first down. It looked like Ward has a good chance to make the team after that catch!

I really never understood why every single person in Pittsburgh wears Steelers clothes everywhere they go. But after my night watching Mr. Rooney turn back the hands of time for three hours, I finally get it.

When I get to the Steelers training facility in the morning, I have been invited to watch the tapes of the scrimmage, sit down with Bill Cowher on my Sirius Radio show, and hopefully will get to shake Mr. Rooney's hand for an experience every football person needs to have in his lifetime.

---

Being Unselfish; Putting The Team First Is Important!!!

This is an example (from the PITTSBURGH STEELERS) of doing your job when you are asked, and not putting your personal interests in front of the team concept:

By Ron Cook, Pittsburgh Post-Gazette

Sometimes, a guy doesn't have to run for 100 yards to help his team win. Sometimes, he can do it by running for nothing at all. He can do it by putting his ego on the shelf. He can do it by stepping aside for the good of the team.

"I'm never going to do anything to be disruptive to these guys," Jerome Bettis said last week, looking around the Steelers' locker room. "At the end of the day, it's not about me. It's about the team winning."

So Bettis will step back quietly from the spotlight in Jacksonville tonight and make room for Duce Staley to shine.

It can't be easy for Bettis. You could make a strong argument he should continue as the Steelers' featured running back. Filling in for the injured Staley the past four games, he was the highlight of the offense, running for more than 100 yards in each of the four wins. Opposing tacklers agreed he is running as hard and as effectively now, at 32, as he ever did. That was especially true the past two games when receiver Plaxico Burress was out and the passing game took a fall. "Basically," Hines Ward said, "Jerome won those ballgames for us."

Along the way, Bettis climbed to No. 5 on the NFL's all-time rushing list behind Emmitt Smith, Walter Payton, Barry Sanders and Eric Dickerson. He almost certainly will get the 37 yards he needs to reach 13,000 — he's expected to split time against the Jaguars tonight as the Steelers gradually work Staley back — but he probably won't get the 297 he needs to pass Dickerson if Staley stays healthy and productive.

"I'll say it again: It's not about personal success. It's about team goals," said Bettis, who desperately wants a Super Bowl ring to complete his marvelous career and firmly believes he's on the team that can do it.

Bill Cowher is right to go back to Staley for three reasons.

One, Staley is a superb running back. He had four 100-yard games in the five games before his hamstring injury and would have had five if not for a holding penalty against Ward in Dallas. His 4.7-yards-per-carry average is impossible to ignore. Bettis is averaging 3.5 yards per carry.

Two, Staley is the Steelers' future. Cowher has to go back to him for the same reason he stuck with Ben Roethlisberger after Tommy Maddox was healthy. Bettis said it's only "50-50" that he will play next season. He said he's not sure he wants to put his body through the grind of another offseason, getting ready. He talked about getting married and raising a family.

And three, there are the egos involved. At this stage of his career, Bettis can handle being in the background, waiting to be called on if necessary and, at the very least, scoring the touchdowns in the Steelers' goal-line offense. Heck, he swallowed his pride and didn't gripe last season when Cowher — presumably to his regret after a nightmarish 6-10 season — made the forgettable Amos Zereoue the starting running back. The guess here is Staley wouldn't handle a subservient role so easily. Not after he was signed as a free agent with the promise he would be the guy. That's no knock at Staley. Maybe no player is as selfless as Bettis.

"From Day 1, I knew Duce was going to be the show," Bettis said. "I told him that the first time we talked. I didn't want it to be an uncomfortable situation, him coming in and taking my job. I wanted him to know I was going to support him and that I was going to be ready behind him. But I didn't want him thinking he had to be looking over his shoulder for me …

"We have a great relationship. I think that's why he didn't try to rush back too soon from his injury and risk being hurt again and maybe being lost for the season. He knew the job was going to be waiting for him so he could afford to get totally healthy. That's only going to benefit our team."

That attitude — that team-first approach — is why Bettis is, unquestionably, the most respected player in the Steelers' locker room.

"He is the Pittsburgh Steelers," Ward said. "What a role model for the rest of us.

"I'm sure some of the younger guys feel like they could be doing more. Even me, as a veteran, I know I could be complaining that I want more catches. But we're 10-1. Who wants to do anything to hurt the team? All of us have to understand our roles. If you see Jerome out front accepting his role and not complaining about it, then none of the rest of have any right to complain."

If this is Bettis' final season, they'll be calling him a Hall of Famer in five years, the instant he's eligible for induction.

For now, though, the best description of Bettis comes from Steelers first-year offensive coordinator Ken Whisenhunt, who is earning recognition around the NFL as a brilliant young coach, in large part, because of Bettis' performance.

"The consummate professional."

—————————

This is what being a Winston-Salem Stealer is about. Those who get the most out of this program places the team in front of themselves.

---

Coaches Thoughts vs. Parent / Player Thoughts.

One of the biggest differences between coaches and players/parents is that coaches want to win and really don't care who plays and doesn't play. The coach doesn't care which player gets the glory, he/she just wants to win. On the flip-side, the player/parent does care if they don't get to play. Many times, that supercedes the fact that their team just won a game. That is where conflicts arise in coach – player/parent relationships. Just two differing thoughts and just something to think about.

Posted on August 19, 2004.

---

The Foundation Of Excellence.

Tentative efforts lead to tentative outcomes. Decide to construct yourself fully to your endeavors. Decide to construct character through excellent activities and determine how to pay the price of a working goal. The trials you encounter will introduce you to your strengths. Remain steadfast and one day you will build something that endures; something worthy of your potential. – Epictetus, Roman Teacher & Philosopher ; 55-135 AD.

---

Good & Bad In Everything.

Some say playing AAU allows for bad habits, some say AAU is a necessity. "I think AAU, if done the right way, is great for young people. "There are good AAU Coaches and Programs, just like there are good High School Coaches and Programs, and vice versa. "Anything, in sports as in life, if positive and taught well, should be looked upon as something good for you. "It works both ways, so don't paint all AAU Coaches, or Programs, or High School Coaches or Programs, with the same brush".

---

Blazing A Trail… Doing It My Way.

And now, the end is near, And so I face the final curtain. My friends, I'll say it clear; I'll state my case of which I'm certain. I've lived a life that's full – I've travelled each and every highway. And more, much more than this, I did it my way.

Regrets? I've had a few, But then again, too few to mention. I did what I had to do
And saw it through without exemption. I planned each charted course – Each careful step along the byway, And more, much more than this, I did it my way.

Yes, there were times, I'm sure you knew, When I bit off more than I could chew, But through it all, when there was doubt, I ate it up and spit it out. I faced it all and I stood tall, And did it my way.

I've loved, I've laughed and cried, I've had my fill – my share of losing. But now, as tears subside, I find it all so amusing.

To think I did all that, And may I say, not in a shy way – Oh no. Oh no, not me. I did it my way.

For what is a man? What has he got? If not himself – Then he has naught.
To say the things he truly feels , And not the words of one who kneels. The record shows I took the blows And did it my way.

Yes, it was my way.

(Song lyrics for the music on this page.)

---

"A job may pay the bills, but a calling feeds your soul. "Blessed is he who gets paid to exercise his obsession".