2022 Winston-Salem Stealers Golf Tournament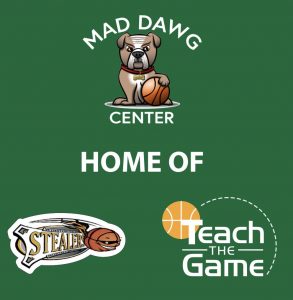 The David Norman / WInston-Salem Stealers Golf Tournament sponsored by Womble Bond Dickinson
Saturday, August 20, 2022
Winston Lake Golf Course
The 2022 Winston-Salem Stealers golf tournament will be held on Saturday, August 20th.
Our host site will be the Winston Lake Golf Course located at 3535 Winston Lake Rd, Winston-Salem, NC 27105.
Alvin Robinson is our tournament director and contact. His phone number is: 336-416-3513 and his email is alvinrobinson22@gmail.com.
Former Wake Forest and Indianapolis Head Coach Jim Caldwell will be in attendance.
Breakfast will be provided by: Dan Motsinger of Cahill & Swain and Gwendolyn Johnson Robinson with Beautiful Countenance INC
Lunch on the golf course: Pizza, chicken and pork Barbecue provided by: Smokin' BBQ Chateau, Alvin and Gwendolyn Robinson of: The Robinson Group and Beautiful Countenance.
Dinner after golf: Provided By: Cafe Pasta – Greensboro NC
Sponsorship Level: (First 10 teams signed up and paid can register for $250.00.)
Platinum Level, $750.00
Matthew Duarte Team
Dan Motsinger
Gold Level, $650.00
.
Silver & Team Level, $320.00
North Point CJDB
Hole Sponsorship, $150.00; If sponsoring a current or alumni player, the cost is $100.00.
Hole 1:
Hole 2: Theodore B. Interiors
Hole 3: Marissa Vernon
Hole 4: Archer Industrial
Hole 5: Juliet Duarte
Hole 6: Johnny Royall
Hole 7: Bo on-th-go
Hole 8: Welness Boutique
Hole 9: Olivia WIlliams
Hole 10: Aeolus Corp / Grace Harriman
Hole 11: Cayleigh Love / Loves Lawn Care
Hole 12:
Hole 13:
Hole 14:
Hole 15: S&K Services
Hole 16: Makayla Brooks
Hole 17:
Hole 18: North Point CJDB
You can use the form below to register your team. You can also pay with Venmo @Teach-TheGame or CashApp $TTGWSS.
Team Registrations:
Linwood Davis Team
David Norman Team
Matthew Duarte Team
Heather Pegram Team
Alyssa White Team
Calvin Harris
Eugene Robinson
Unifi Oe
Stu Epperson Team One
Stu Epperson Team Two
Dan Motsinger
Mike Harriman / AEOLUS Filters Corp Team
Smith/Daugherty Team
Pepsi / Greg Wood Team
Jack Jackson (Team) Sponsored by:Al Deforest
Coach billy martin team is sponsored by Crumley Roberts
Doug Greeson Team
Joe Overcash Team
Loves Lawns Team
Nicholas Santomieri Team
You can also be a "Friend of the Stealers" if you just would like to donate but not participate: