5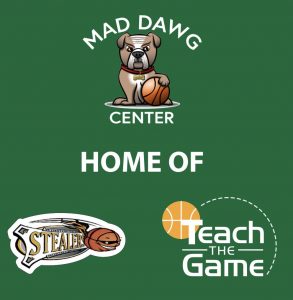 Travel team parent meeting will be held on Saturday, January 22nd from 9:00-10:00 at The Maddawg Center located at 900 East Mountain Street / Building E / Kernersville, NC 27284.
Tournament schedules, practice days and times, coaches for the season and other pertinent information will be posted below and at the parent meeting in January.
2022 7th-11th Grade Travel Team Registrations (57/66 spots reserved): – 9 Spots Left.
ALL STEALERS FOR LIFE PARTICIPANTS NEED TO EMAIL COACH R IF THEY PLAN ON PLAYING IN 2022.
2023 (11th Grade):
Kailey Bullins (2023)
Charley Chappell (2023)
Tate Chappell (2023)
Parker Childress (2023)
Katie Deal (2023)
Grace Harriman (2023)
Emma Pendleton (2023)
Addie Phipps (2023)
Isabella Ross (2023)
Ansleigh Sherrill (2023)
Savannah Surratt (2023)
2024 (10th Grade):
Isabella Albany (2024)
Kassidy Bullins (2024)
Nevaeh Fears (2024)
Marlena Hall (2024)
Caroline Lennon (2024)
Peyton Mastin (2024)
Alex Shen (2024)
Kiersten Varner (2024)
Marissa Vernon (2024)
Sadie Quinn Wall (2024)
Alexis Waters (2024)
2025 (9th Grade):
Sierra Bell (2025) –
Annalee Bell (2025)
Avery Corbin (2025) –
Kate Dennen (2025) —
Keaton Olson Fine (2025)
Grace Galyon (2025)
Addison Goins (2025) —
Adelaide Jernigan (2025) –
Campbell McClain (2025) —
Megan Myers (2025)
Anne Overman (2025) –
Lauren Shen (2025)
Taylor Shen (2025)
Emma Staples (2025) —
Olivia Stone (2025) –
Saniah Whaley (2025)
2026 (8th Grade):
Haley Beltz (2026)
Isabel Cline (2026)
Eliza Fowler (2026) –
Adeline Giifford (2026)
Annalee Mathis (2026)
Jenna Moore (2026) –
Maggie Sechrist (2026)
Claire Sullivan (2026) –
Shannon Sullivan (2026) –
2027 (7th Grade):
Mackenzie Acker (2027)–
Kourtney Bullins (2027)
Reagan Dixon (2027) —
Andrea Ingram (2027)
Lila Kelly (2027) –
Ryleigh Lennon (2027)
Meredith Tomko (2027) –
2028 (6th Grade):
Piper Beeson (2028) –
Laila Jones (2028) –
Gracie Shore (2028) –
2022 National Travel Team Schedule:
2022 Local Travel Team Schedule:
2022 Travel Team Registration