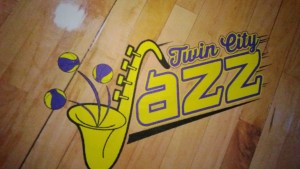 Coach Bio:
Kris Costello is From Yonkers, NY
Been to Pocono Invitational Camp in PA
5 Star Basketball Camp in PA
Played 4 years varsity basketball 1992-1995( Yorktown High School) about 35 miles north of Manhattan NY. 3x All League, 2x All Section , 1x All County
1 Year Played Junior College Basketball (Herkimer J.C.) Upstate NY
Coached Upwards girls and boys 3 years – 2015-2018.
Coach Chan LaRue Travel Team, Winter and Spring Team, 4th grade 2018, 5th grade 2019
——————————————————————————————————————————————————————————————————————————————————————————-
The AVAILABLE DAYS AND TIMES TO practice schedule for the Twin City Jazz during DECEMBER 2020 are as follows (teams will practice 1, potentially 2, times a week in December):
Sunday, December 6 from 3:00-9:00
Tuesday, December 8 from 4:00-6:00 or 7:15-9:00
Thursday, December 12 from 4:00-6:00 or 7:15-9:00
Friday, December 11 6:45-9:00
Sunday, December 13 from 5:30-9:00
Monday, December 14 from 5:30-9:00
Sunday, December 20 All Day
Wednesday, December 23 from 1:00-8:00
Sunday, December 27 All Day
Tuesday, December 29 from 10:00-9:00
Wednesday, December 30 from 1:00-9:00
Teams will practice for an hour and fifteen minutes.
The tournament schedule will be posted for each team soon.
Registrations:
Jayden Autry (6th)
Jordan Atry (6th)
Lucas Costello (6th)
Ashton Cromer (6th)
Jordan Lewis (6th)
Braylon Lowe (6th)
Uriah Pouliot (6th)
Aiden Stamper (6th)
Griffin Varadi (6th)
Grant Younts (6th)