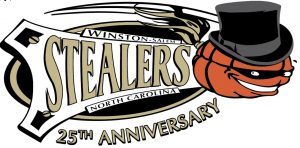 Face mask policy: The CDC Guidelines as of May 13, 2021 allow for those vaccinated to not wear a face mask indoors.  North Carolina has not released any new guidelines as of yet.  We will mark the spectator seating area appropriately for our fans.
Tournament Director is: Mike Darrow at maddawgtourneys@gmail.com
Gate prices:
TTG Invitational: 1 day, 2 games = $10 for the day
Maddawg Invitational: 1 day, 3 games = $15 for the day
WSS Invitational: 2 days, 4 games = $20 for weekend
CRC Invitational: 3 days, 5 games = $25 for weekend
We offer four types of invitationals / tournaments. Please see the headline beside each date which notes the type of invitational / tournament we are hosting each weekend.
TTG Invitational: 1 day, 2 games = $80.00
Maddawg Invitational: 1 day, 3 games = $125.00
WSS Invitational: 2 days, 4 games = $175.00
CRC Invitational: 3 days, 5 games = $225.00
———————————————————————————————————————————————————
3rd-7th Grade TTG Invitational – May 15, 2021:
9:00  Game A: 4th Grade Winston-Salem Stealers "Silver" vs. Surry Storm
9:45  Game B: 4th Grade Greensboro Lady Gaters vs. Winston-Salem Stealers "White"
10:30 Game C: 4th Grade Team Carolina vs. Winner of Game A ________________
11:15 Game D: 4th Grade Loser of Game A ________________ vs. Loser of Game B __________________
12:00 Game E:  4th Grade Loser of Game C _______________ vs. Winner of Game D: ___________________
12:45 GAME F: Winner of Game C ____________________ vs. Winner of Game B ________________
The Visit Winston-Salem 8th-11th Grade CRC Invitational – May 21-23, 2021 – DII / DIII / NAIA / JUCO Invitational:
Winston-Salem Stealers "Rizoti"
Winston-Salem Stealers "Grant"
Winston-Salem Stealers "Eggers"
Team Lake View 16U
Carolina Dream Black 11th
Team Loaded CVA 10th/11th
Northern Stars 9th/10th
Surry Storm 11th/12th
Winston-Salem Stealers "Robinson"
College Coach Book: $10.00
Coaches Planning To Attend:
3rd-7th Grade TTG Invitational – May 29, 2021:
Winston-Salem Stealers 3rd/4th "Silver"
Winston-Salem Stealers 3rd/4th "White"
Winston-Salem Stealers 5th/6th "Silver"
Winston-Salem Stealers 5th/6th "White"
8th-11th Grade Maddawg Invitational – June 5-6, 2021:
Winston-Salem Stealers "Kizzie"
3rd-7th Grade Maddawg Invitational – June 12, 2021:
Winston-Salem Stealers 3rd/4th "Silver"
Winston-Salem Stealers 3rd/4th "White"
Winston-Salem Stealers 5th/6th "Silver"
Winston-Salem Stealers 5th/6th "White"
8th-11th Grade WSS Invitational – June 26-27, 2021:
Winston-Salem Stealers "Kizzie"