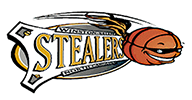 FOR COLLEGE COACHES
College coaches, please scroll down our library of current player profiles. Contact Brian Robinson at stlrzcoach1@aol.com or 336-671-1609 if you have any questions or interest on any of our program participants. The Winston-Salem Stealers program consists of Pre-K – 12th grade girls. Our travel team season schedule can be found HERE.
All of our players are listed below BY CLASS then ALPHABETICALLY.
GO STEALERS!!!
What some college coaches are saying about this page and our associated Twitter and YouTube accounts:
Brian,
This is awesome- how convenient for coaches! Thanks again.
Sarah Mathews
Guilford College
Natalie Axtell - Class of 2022
Natalie Axtell – Class of 2022
WInston-Salem Stealers "Robinson" Team & Teach The Game High School Team
East Forsyth High School
Winston-Salem Stealers Player Since 2013
Height: 5'3″
Shooting Guard / Point Guard
GPA 3.4
Area of Study: Interior Design
Contact Information: Nataaxtell6994@outlook.com / Cell Phone: 336-671-2717 / Twitter @Natsketball_03
Accomplishments: 2019-20 East Forsyth High School Student of the Year, 2018-19 MVP JV Holiday Classic Bank of Ozark, 2-17-18 Coaches Award Southeast Middle School, 2016-17 MVP Southeast Middle School.
Highlight Video: https://www.youtube.com/watch?v=HN7-oxAK-GI
Alexis Ball - Class of 2022
Alexis Ball – Class of 2022
Winston-Salem Stealers "Rizoti" Team
Class of 2022
Height    5′ 6 1/2″
GPA    4.2 – she takes all honors classes for her core classes
Area of study – Healthcare
Would go 100 miles from Winston Salem to college
Has not taken ACT or SAT yet
336-244-4358
Jackie Futrell - Class of 2022
JACKIE FUTRELL – CLASS OF 2022
Winston-Salem Stealers "Role" Team
5'6"
College – no mile limit
GPA 3.6
Abby Hoyle - Class of 2022
Abby Hoyle – Class of 2022
Winston-Salem Stealers Rizoti and Teach the Game team
High Point Home Educators school team (NCHE conference)
Shooting Guard 
Winston-Salem Stealers player since 2012
Height: 5'0″
GPA: 4.0
Area of Study: Nursing
College: unlimited miles away from home
Also plays volleyball
Athletic achievements: 2019 All State tournament team – Volleyball
2018 All State tournament team – Basketball
2019 All Conference team – Basketball
Hannah Parker - Class of 2022
Hannah Parker – Class of 2022
Winston-Salem Stealers "Eggers" Team
Northwest Guilford High School Class 4A

Class of 2022

GPA 4.2

National Honor Society
Guilford Technical Community College – Honor Roll 2020-21
Three Year Varsity Basketball Player  (Freshman/Sophomore/Junior)
5′ 9″  Shooting Guard, Small Forward

3 Sport Athlete (Field Hockey, Basketball, Lacrosse)
WS Stealer AAU participant since 2012
Prefer to attend college in NC, SC, VA
Field of Study: Zoology,
Animal Science,
Exercise Science
/Athletic Training
, Education
Highlight Videos:
Charley Chappell - Class of 2023
Charley Chappell – Class of 2023
Winston-Salem Stealers "Grant" Team
11th Grade Highlight Video (YouTube): https://youtu.be/-7qtoQKpAe0
Tate Chappell - Class of 2023
Tate Chappell – Class of 2023
Winston-Salem Stealers "Grant" Team
5'10"

GPA: 4.43

Major: Undecided
Email: chappelltate@gmail.com
Phone: (336) 613-4237
Instagram: @tatechappell
Twitter: @tatechappell

Highlights Video (YOUTUBE): https://youtu.be/L_W1rvjdQYY

Highlights Video (Google Drive): file:///Users/tatechappell/Desktop/HIGHLIGHTS%20VIDEO.mp4
Parker Childress - Class of 2023
PARKER CHILDRESS – CLASS OF 2023
Winston-Salem Stealers "Grant" Team
Height: 5'7
GPA: 4.3
Potential Major: Forensic or Sports Psychology 
Travel-Wise: 200 miles
Other sports: volleyball 
Grace Harriman - Class of 2023
Peyton Mastin - Class of 2024
Peyton Mastin – Class of 2024
Winston-Salem Stealers "Eggers" Team
Height: 5'5
Middle School Stats: Total points scored: 130, 49% FG,  58% FT, 28 assists, 37 steals, 28 blocked shots 
GPA: all A's for all middle school 
Potential Major: physical therapist 
Other sports: volleyball and softball
Phone 336-469-2141 
Charlotte Torgerson - Class of 2024
Charlotte Torgerson; – Class of 2024
Winston Salem Stealers "Grant" Team
Watauga High School
Height: 5'6
GPA: 4.3
Career / College Major Interests: 
Basketball Coach, Sports Management, Business, Exercise Science

No other sports
Freshman Starter at Watauga High School 
Contact info: 
Adelaide Jernigan - Class of 2025
Adelaide Jernigan – Class of 2025
Winston-Salem Stealers "Coach R" Team
Height: 5'9″
GPA  * (they don't give a weighted GPA in middle school right now, but she is averaging a solid A/95)
Potential Major: undecided
Other Sports: Tennis, Swimming, Track
Phone: (336)989-8192