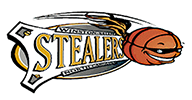 (First Picture) With Kim Barnes-Arico – Michigan
(Collage) Former Duke Coach Joanne P. McCallie, Current UNC Coach Courtney Banghart, Current Maryland Coach Brenda Frese.
Current Miami (FL) Head Coach Katie Meier and Current Clemson Coach Amanda Butler. Lauren Bevis was offered a full scholarship to Gardner-Webb based solely off of her highlight video. Callie Scheier was considered too small at 5'2″, but plays DI Basketball at High Point. Elle Sutphin committed to play DI College Basketball in the eighth grade. Farrahn Wood only had one DI offer, App. State, and had a successful career. College coaches began recruiting Chante' Black at the beginning of her 7th grade year.
FOR COLLEGE COACHES
College coaches, please scroll down our library of current player profiles. Contact Brian Robinson at stlrzcoach1@aol.com or 336-671-1609 if you have any questions or interest on any of our program participants. The Winston-Salem Stealers program consists of Pre-K – 12th grade girls.
Please follow us @StealersWs on Twitter.
All of our players are listed below BY CLASS then ALPHABETICALLY.
What some college coaches are saying about this page and our associated Twitter and YouTube accounts:
Brian,
This is awesome- how convenient for coaches! Thanks again.
Sarah Mathews, Head Coach at Guilford College
CHARLEY CHAPPELL - CLASS OF 2023
Charley Chappell – Class of 2023
Winston-Salem Stealers "Lyons/Scheier" Team
11th Grade Highlight Video (YouTube): https://youtu.be/-7qtoQKpAe0
TATE CHAPPELL - CLASS OF 2023
Tate Chappell – Class of 2023
Winston-Salem Stealers "Lyons / Scheier" Team
5'10"

GPA: 4.43

Major: Undecided
Email: chappelltate@gmail.com
Phone: (336) 613-4237
Instagram: @tatechappell
Twitter: @tatechappell

Highlights Video (YOUTUBE): https://youtu.be/L_W1rvjdQYY

Highlights Video (Google Drive): file:///Users/tatechappell/Desktop/HIGHLIGHTS%20VIDEO.mp4
KATIE DEAL - CLASS OF 2023
KATIE DEAL – CLASS OF 2023
GRACE HARRIMAN - CLASS OF 2023
ADDIE PHIPPS - CLASS OF 2023
ADDIE PHIPPS – CLASS OF 2023
ASHARA SPRUILL - CLASS OF 2023
SAVANNAH SURRATT - CLASS OF 2023
Abby Hoyle - Class of 2023
Abby Hoyle – Class of 2023
Winston-Salem Stealers
High Point Home Educators school team (NCHE conference)
Shooting Guard
Winston-Salem Stealers player since 2012
Height: 5'0″
GPA: 4.0
Area of Study: Nursing
College: unlimited miles away from home
Also plays volleyball
Athletic achievements: 2019 All State tournament team – Volleyball
2018 All State tournament team – Basketball
2019 All Conference team – Basketball
Alexis Waters - Class of 2024
Alexis Waters – Class of 2024
Winston-Salem Stealers "Rhew" Team
5'8"
GPA – 4.24
National Honor Society/National Senior Beta Club
Major: Undecided
Other Sports: Volleyball
Adelaide Jernigan - Class of 2025
CORA HADLEY - CLASS OF 2026
CORA HADLEY -CLASS OF 2026
Winston-Salem Stealers "Role" Team
EMMA HADLEY - CLASS OF 2026
EMMA HADLEY – CLASS OF 2026
Winston-Salem Stealers "Role" Team
OLIVIA SMITH - CLASS OF 2028
OLIVIA SMITH – CLASS OF 2028
The Winston-Salem Stealers 7th/8th GOLD "Coach R" Team
OLIVIA WILLIAMS - CLASS OF 2030 - FUTURES PROGRAM
OLIVIA WILLIAMS – CLASS OF 2030
Winston-Salem Stealers 4th/5th Grade "Coach R" Team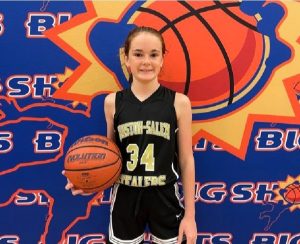 YouTube Channel:
https://www.youtube.com/user/pegramheather
5'2″
JV Basketball Our Lady of Mercy School
Track Our Lady of Mercy School
MAKAYLA BROOKS - CLASS OF 2031
MAKAYLA BROOKS – CLASS OF 2031
Winston-Salem Stealers 4th/5th Grade "Coach R" Team
ELLIE KESLER - CLASS OF 2031 - FUTURES PROGRAM