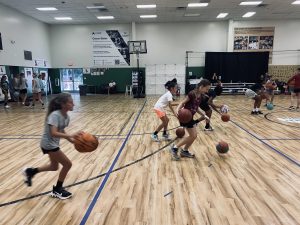 President's Day Basketball Camp, February 20, 2023
1st-8th Grades
Held at The Maddawg Center, 900 East Mountain Street, Building E, Kernersville, NC 27284
Coach R will hold a President's Day Camp from 12:30-2:00 at The Maddawg Center in Kernersville.
Camp cost is $10.00 for current program and non-program members are welcome to register.
Those in the Stealers For Life program can register for free.
Registration is below. If you prefer to use Venmo you can use @Teach-TheGame or if you prefer to use CashApp you can use $TTGWSS. Make sure to enter your daughter's name and grade in the notes section of your transaction.
Registrations:
Leah Burleyson
Ella Cancro
Tahali Cardona
Gabriella Cirone
Colbie Cloud
Juliet Duarte
Ryan Evans
Skylar Hall
Collins Helton
Layla Jordan
Ellie Kesler
Ann-Marie Kurtzman
Katlyn Leonard
Emme Maine
Reese Maine
Lennon Marston
Caroline Moore
Emma Needham
Kenzi Olive
Lexi Olive
Reagan Olive
Penley Pless
Kate Poirier
Macie Poirier
Kayden Richardson
Khloe Reich
Carly Shamblen
Reagan Schmidt
Annabelle Shipton
Kuta Shipton
Ruth Shipton
Mackenzie Stallings
Lilli Triplett
Lizzie Whicker
Reese Wilkes
McKenzie Worth
Akiela Young
Nala Young
President's Day Camp - February 20, 2023
Current 1st-8th Grade Girls.