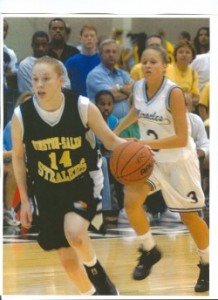 Many former, and veteran parents of our program have been asked to share their thoughts on various topics throughout their time with our AAU Program.
History tends to repeat itself, in life, as well as in basketball.
My hope is that you, as a current Stealers' Parent, or as an outsider from another AAU Program, will read, learn, and understand that some of the situations you have been through or are going through are not that unique.
Our program has seen a lot of things that start off as a negative, but have turned around into a positive.
I think hearing it from a fellow parent can help, as you move through these AAU Years.
Patience, trust, and a drive have helped many of the folks who have sent me stories through some, perceived, early tough times.
I hope you enjoy the stories as they come in.
Yours for Better Basketball,
Coach Robinson