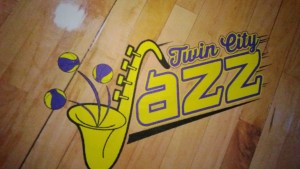 The Twin City Jazz boys basketball program returns after a two year hiatus.
The Jazz were established in 2014 and ran until 2017-18 when founder and director Brian Robinson closed the program.   Coach Robinson has brought the program back and turned over daily operations to Shawn Hollins. Coach Hollins was a successful coach in Ohio and currently is the head coach of The Winston-Salem Street School.
This winter, the Jazz will offer a team at the 6th grade level.  There is a 6th grade coach. No other team grade will be offered until a coach is in place.
Attached are two information forms on both the winter program that runs from November 2020 – January 2021 and the spring program that runs from February 2021 – May 2021.
The winter season registration fee is $125.00 which covers practice rental space and tournament play.
The spring season registration fee is $250.00 which covers practice rental space and tournament play.
If you'd like to bundle your registration to play both the winter and spring seasons, you can do so for a discounted total of $325.00.
Registration form is below.
If you have any questions, please contact Brian Robinson, founder, at coachrobinson292@gmail.com
Twin City Jazz Winter and / or Spring Team 2020-21
Winter Information Form:
Spring Information Form.
Twin City Jazz Winter and / or Spring Team 2020-21