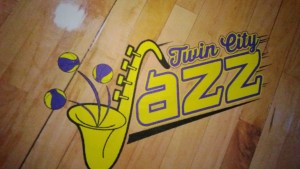 The Twin City Jazz boys basketball program will have a spring 2022 season.
The Jazz were established in 2014 and ran until 2017-18 when founder and director Brian Robinson closed the program. Coach Robinson has brought the program back and turned over daily operations to Kris Costello, This spring, the Jazz will offer a team at the 7th grade level. There is a 7th grade coach. No other team grade will be offered until a coach is in place.
The spring season registration fee is $250.00 which covers practice rental space and tournament play.
Registration form is below.
If you have any questions, please contact Brian Robinson, founder, at coachrobinson292@gmail.com
Registrations:
Dylan Altman
Jordan Autry
Lucas Costello
Stephen Hawley
Quentin Leach
Braylon Lowe
Pouliot
Aiden Stamper
Issa Takahashi
Varadi
Grant Younts
Jazz Spring Tournament Schedule:
March 26th
April 9th
April 30th
May 7th
May 21st
May 28th